Registration at ISB - Early Years
It is always exciting to welcome new students to ISB. Registration at ISB is possible throughout the entire school year (assuming there are free places in the classes).
Contact visit
Prior to formally applying to the school, families are welcome to visit ISB anytime. ISB staff members will be happy to provide a tour of the facilities, to introduce families to teachers and students and to answer any questions they might have about the school and the registration process. These visits are best timed during the school day in order for visiting families to observe the school in action.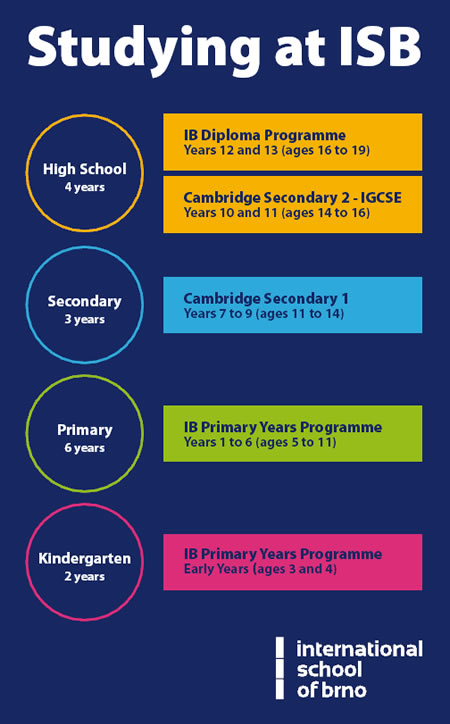 To arrange a visit, please contact
Head of School - Mr. Jan Švihálek +420 776 490 120
Primary and Early Years Principal - Mrs. Jennifer Berry +420 725 726 095
Once the decision to register at ISB has been made, families should provide the school with the following documents:
the completed registration form - download here
kindergarten health declaration - download here
a copy of 1 parent's passport
a copy of the student's passport
translated copies of the most recent progress reports from the student's current school
all pertinent documentation detailing the student's education thus far (Behaviour Plans, Individual Education Plans, Special Educational Needs documentation, Advancement Plans, relevant medical information, etc.)
Assessment
Once the registration package is received by the school, it is then necessary to confirm incoming students' current stage in their education and their needs. In most cases, students are placed with their peer group; however, in order to be sure that all students are appropriately challenged each and every day, the school prefers to use internal assessments to make this determination.