Message from the Head of School
Welcome to the International School of Brno!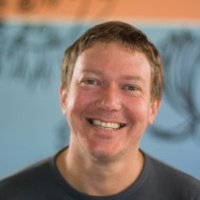 "We learn and grow in unique ways to become lifelong learners and responsible global citizens."

At ISB, you can expect a very unique educational experience. We are a safe, family-oriented school that gives priority to the value of each individual and to working hard so that our students will be successful in their academic, professional, and personal lives.
It is my firm belief that education is most effective when teaching and learning is connected to the real world experience. I am very proud that our staff members work tirelessly to make sure that our students receive a balanced education and are ready to meet the challenges of the modern world.
Above all, we help our students work hard to make sure that every experience at school brings them closer to achieving their dreams. At ISB, we never give up on our dreams!
Best regards,
Mgr. Jan Švihálek
Head of International School of Brno
Contact us!
Contact us and we will get back to you.