"LEARN, GROW, AND BE UNIQUE WITH ISB"
SEPTEMBER 2020 NEWSLETTER
Dear ISB Parents and Students,
Welcome back to school! We are very happy to see so many new faces at ISB! This school year will be special. We realize how much we should appreciate the simple fact that we can be at school, having real-life interactions with our students. It is a time to be grateful and continue to learn how to be successful in new situations.
Have a great school year!
Jan Švihálek – Head of School - International School of Brno
First Days
"The first day of school was awesome, Mom!" True words spoken from an Early Years student on the first day of school. Students and staff have welcomed five new students to the Early Years division and together the team have been helping them settle into new routines and procedures. We are happy to have all of the children back at ISB for the 2020-2021 school year!
On September 17th and 24th from 9-11am, families within Brno are welcome to join our Kindergarten Open Days. Please contact info@isob.cz for more information.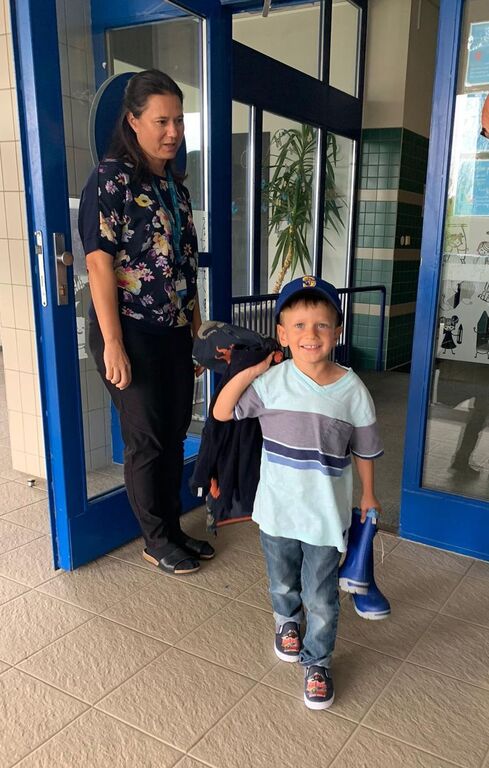 Learning to Fly
There are two things that children should be given; one is roots and the other is wings. At ISB we encourage students to take ownership of their learning and inquire into their passions. Teachers in our Early Years classes teach students new and exciting information about our world, as well as, how to spread their wings and learn to soar on their own.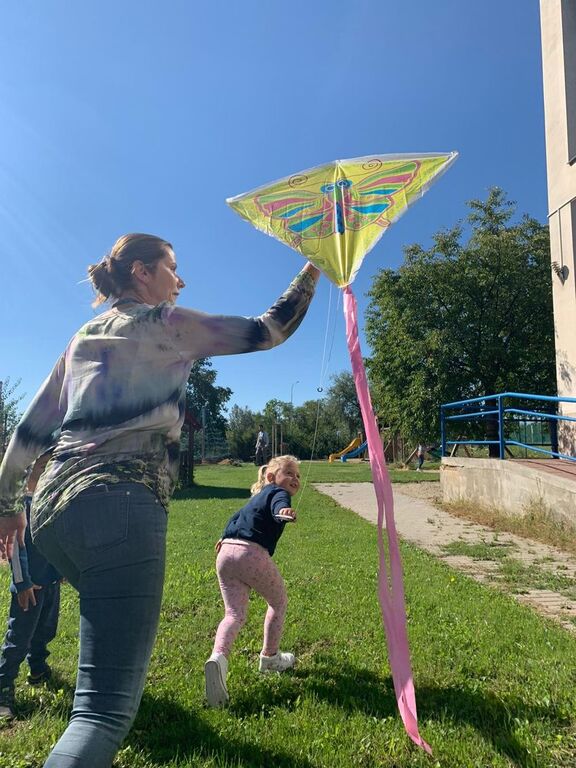 Photobooth
To spark the creativity in our Czech native students, they were encouraged to dress up and pose in a photobooth to show their excitement about the new school year. This year we have a group of cool looking students walking around the school! "Ve škole to bude hodně super!!!"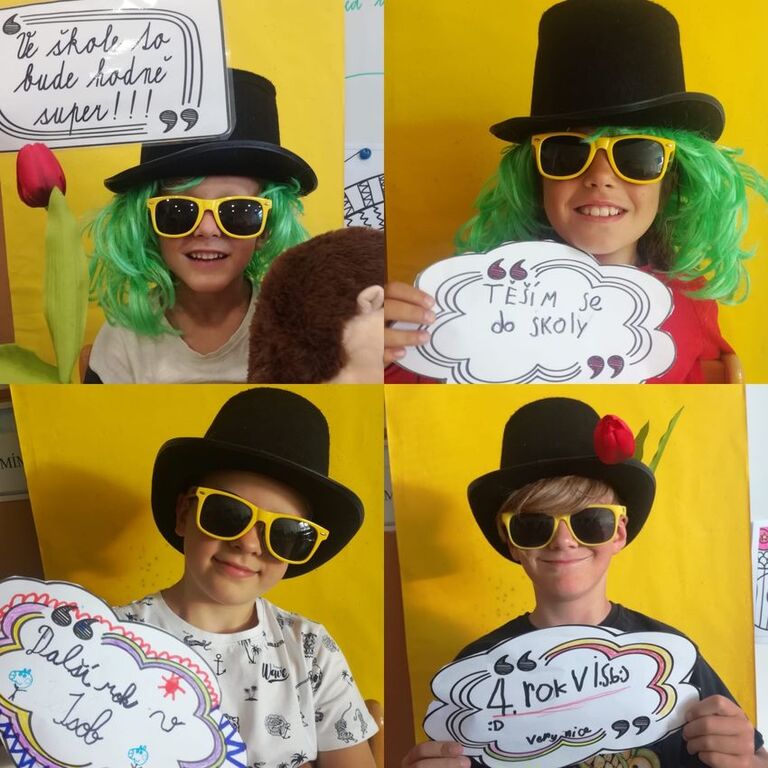 STEM Challenge
Year 5 students were presented with a back to school STEM challenge. They used their communication and thinking skills, to collaborate and discuss the best possible way to build a tower strong enough to hold up a juicy delicious apple. As a result, their tower was very successful.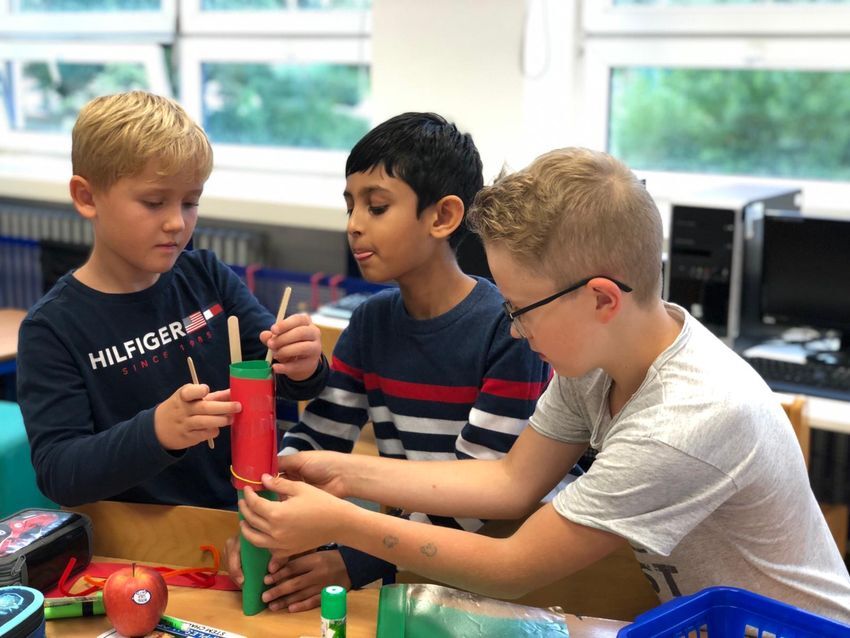 Welcome back Year 7!
A warm welcome to our new Year 7 class and their homeroom teacher, Mr. Haddow. It's great to see so many new faces and familiar ones. So far they are enjoying the freedoms and responsibilities that come with being in the Secondary division.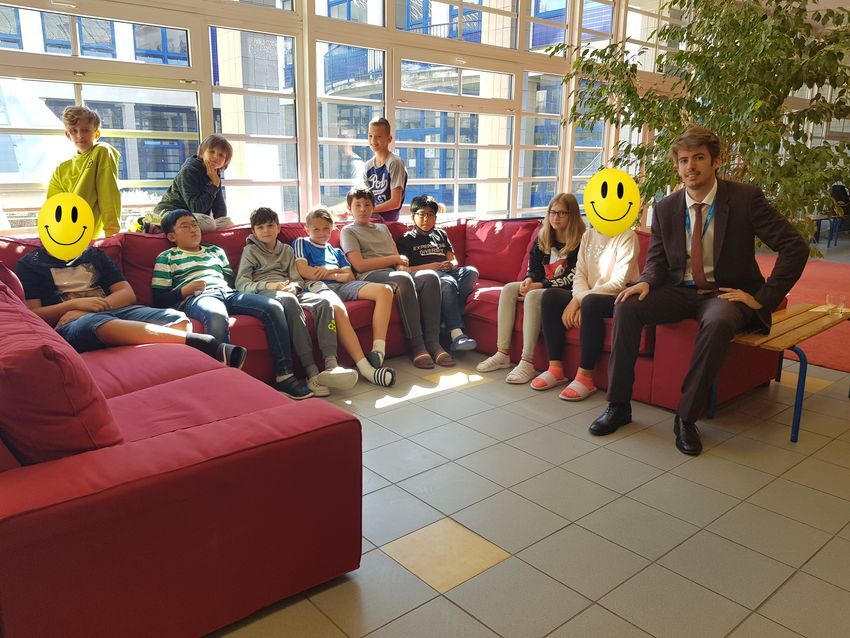 How do you know if you're doing a good job?
An important part of teaching and learning means making sure that students know what a good job actually looks like. By knowing what points their work must contain, students are then able to make choices in the process that allow them to explore their interests and develop their talents. This is one example of the individual approach we take at ISB.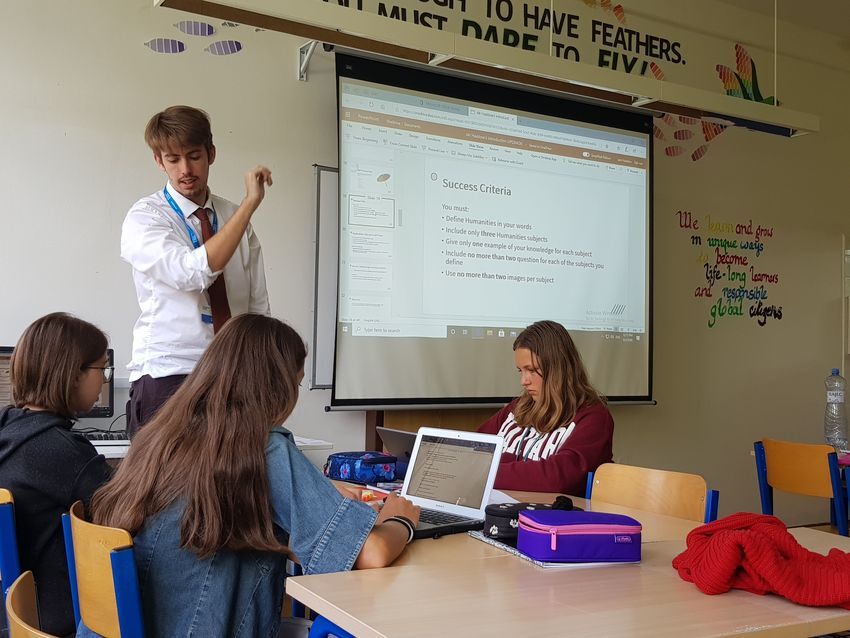 Importance of face‑to‑face communication
We are so happy to be back. Face-to-face learning allows for teachers and students to establish meaningful and productive relationships. With so many new students joining ISB this year, we need to start building those relationships.
The Year 11 class welcomed each other and the new school year by interviewing one another. Topics of conversation included favorite pizza toppings, music and travel destinations! These first interactions are so important and we're grateful we get to have them.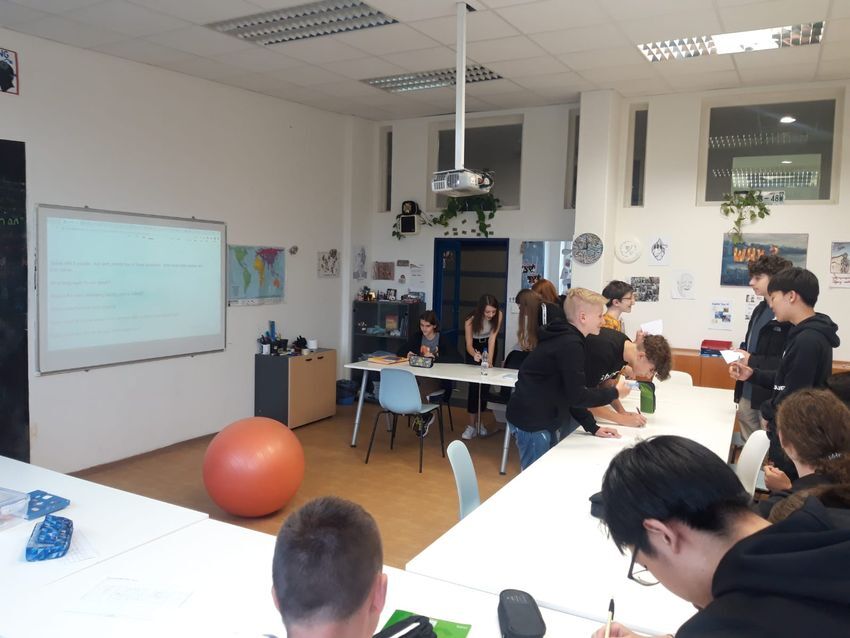 Graduation 2020
Congratulations to the class of 2020! We are very proud of last year's graduates who achieved great results despite the hardships of the school closure.
Their average score was 34.5 (out of 45 points) while the global average was 29.92.
They have moved onto the next step in their lives and we wish them well.