"LEARN, GROW, AND BE UNIQUE WITH ISB"
Open Days
Families from around the world visited the school to participate in some wonderful and exciting activities. The little wizards created a magical secret potion that produced an overload of joyful memories. The following week, the little listeners observed a dramatic reading of the "Paper Bag Princess" by Robert Munsch. Our prospective families smiled, laughed and were thrilled with the level of excitement and engagement their children experienced. If you are interested in visiting our Kindergarten division please send an email to info@isob.cz to book your visit. All are welcome.
Music
Our new Music teacher Mr. Omar, a PhD. in music composition, has taken an innovative approach to teaching music. He's sparking a new found passion amongst our students. Not only are students practicing rhythm and tone, but they're also beginning to learn about the different music symbols at a young age.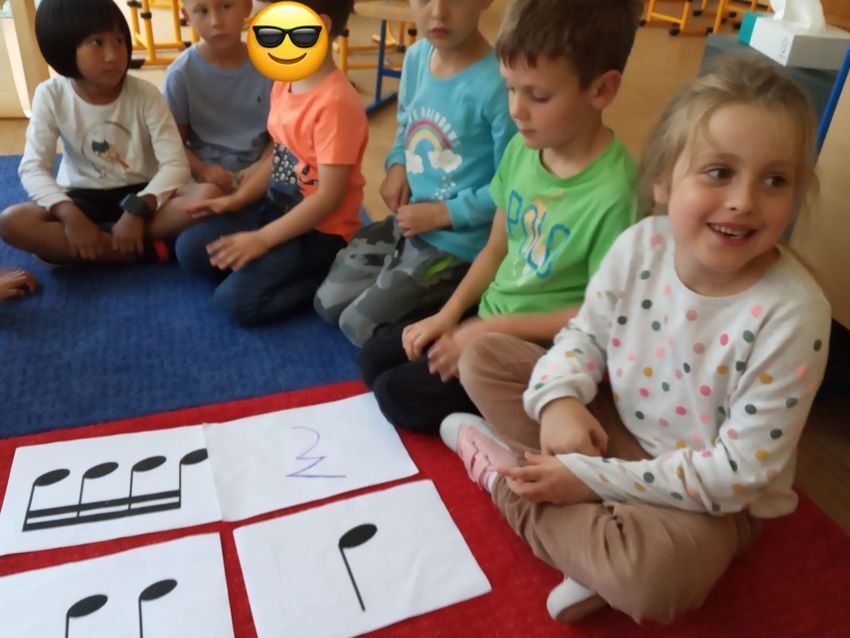 English as an Additional Language
Students from Italy, Japan, Belgium and the Czech Republic are all coming together in their English as an Additional Language (EAL) lessons. They have been translating the PYP Learner Profiles to gain a better understanding of what kind of learner they should strive to be. Students with all English levels join our school and when they are immersed in the language and learn new strategies and vocabulary with our EAL teacher, they gain confidence when communicating with their peers.
Safety First
As expectations are constantly changing, we as a school have been following government regulations and protocols by ensuring students are wearing masks properly when in common spaces within the school. We also feel it's necessary to prepare our students for a potential school closure. Students from Years 1-6 had practice drills on how to access their online lessons through Zoom. Once students were logged in, their homeroom teacher guided them through different options that could be used and the expectations they should follow when on a Zoom call.
Punkva Caves
The Year 6 class went on a field trip to the Punkva Caves. They dove deep into the caverns and crevesses of the natural beauty of the Czech Republic. They were inquiring into their new unit all about the world's ecosystems and how different 'organisms interact within an ecosystem and rely on interdependence for survival'. The Year 6 students loved climbing, collecting rocks and learning about the great outdoors.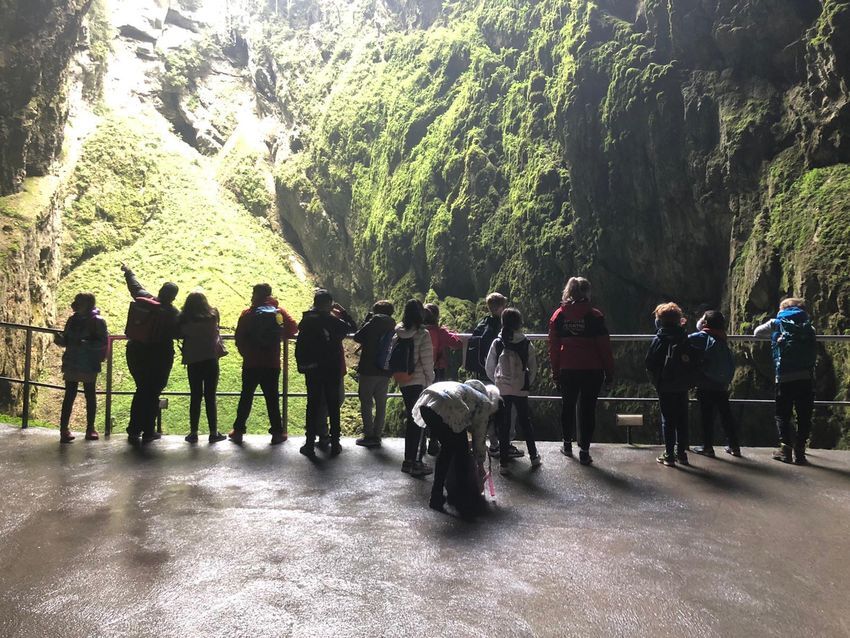 School Closure Drills
Being successful in the COVID-19 world means taking advantage of every opportunity we have while we are together. As school closures are always a possibility, we want to be ready. One afternoon, we all got back on zoom and practiced having lessons online. It was good to be reminded of all the things we learned last Spring when it comes to making online learning fun, engaging and successful.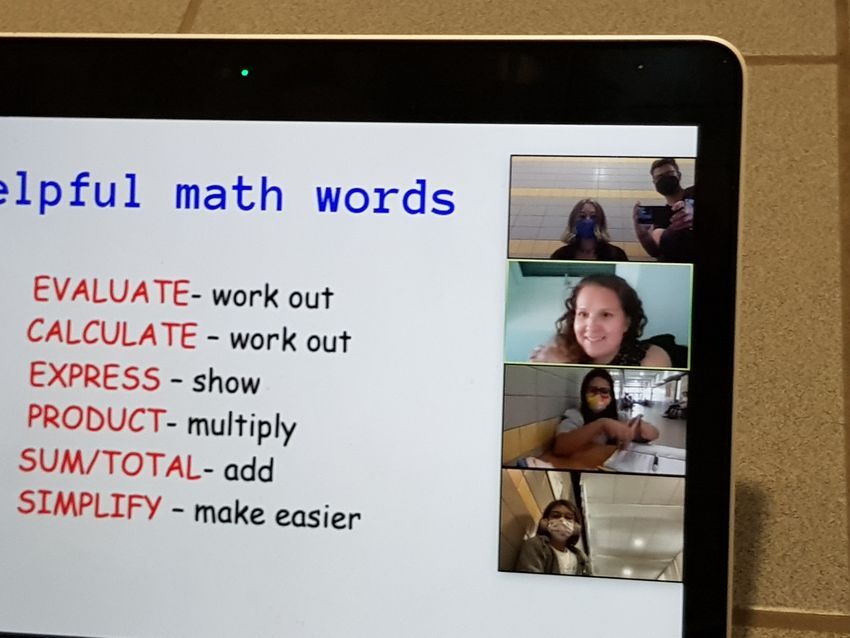 Science
By its very nature, Science is best done collaboratively - one of the many reasons we are so happy to be at school. The Year 8s went out and picked some flowers to dissect and then looked at the different parts under a microscope.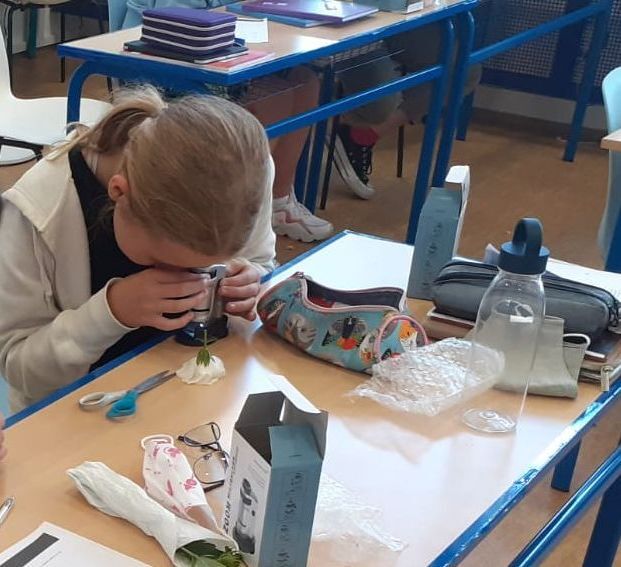 Flame Test
Did you know that different ions will give off different colours when they burn?
Year 12 students showed that they do by performing a flame test on various chloride solutions to see how their energy levels relate to the frequencies (colours) given off.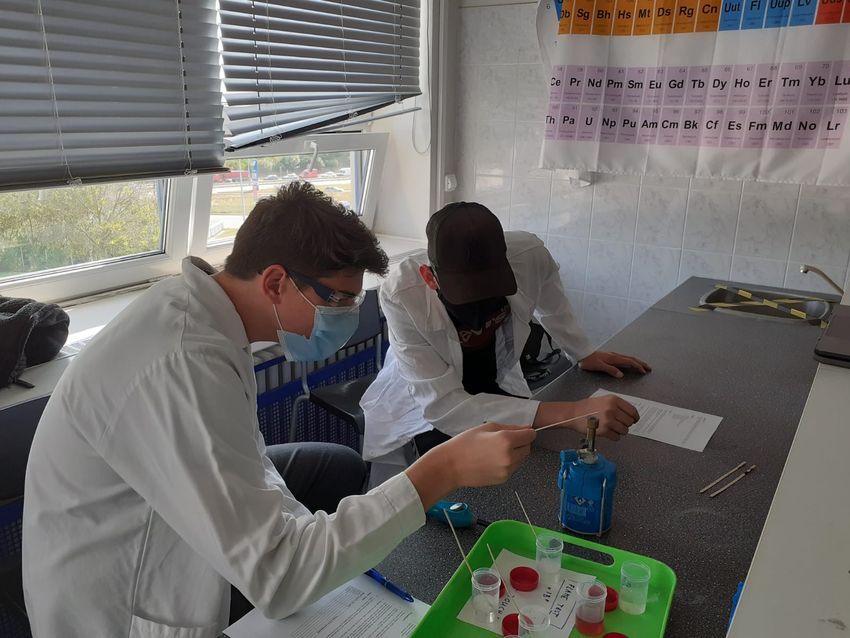 ISB Soup Kitchen
There are still people in need in the world and our students are still there to help. As part of the Creativity, Activity and Service component of the IB Diploma Programme, the Year 12s came to school on Sunday morning to cook soup and then took it to the tent city for people in need.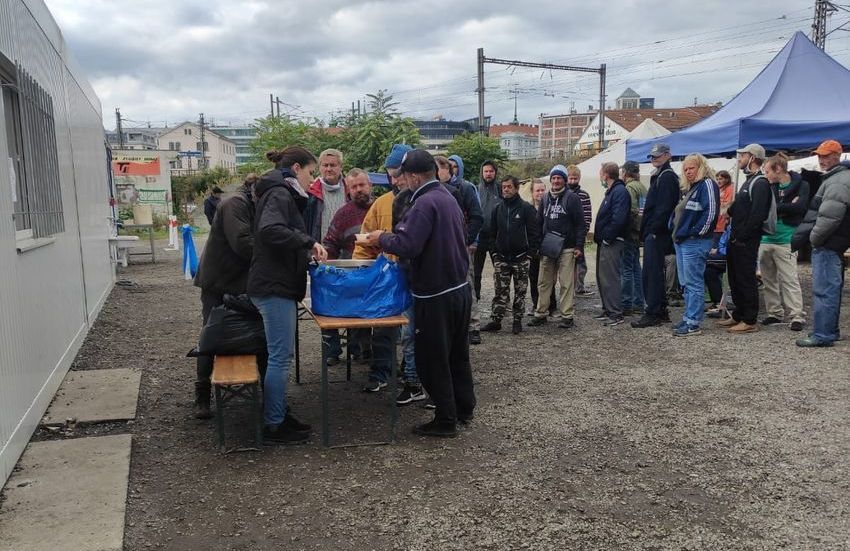 October Dates and Events
October 5 - Q&A Zoom Session for Years 12 & 13 Parents and Students
October 7 - Primary and Early Years Coffee Hour with Ms. Berry @ 8:40am

October 12 - Q&A Zoom Session for Year 7 to 9 Parents and Students
October 12-13 - Virtual PYP Authorization
October 20 - Q&A Zoom Session for Years 10 & 11 Parents and Students
October 27 - Halloween Celebrations at ISB
October 28-30 - Holidays