"LEARN, GROW, AND BE UNIQUE WITH ISB"
Learning Shapes
Students in our Early Years 2 class have been learning about 2D shapes. They can identify the names and characteristics of different shapes, and locate them around the classroom and school.
In the pictures, students are using their knowledge of shapes to create a new design or animal.
Outdoor Playtime
While the weather has been beautiful the students in our Early Years have been enjoying the fresh air while interacting with their peers. From playing tag, swinging, digging in the sandbox and climbing high to the sky, they love spending time outside. What games did you play as a child during outdoor playtime?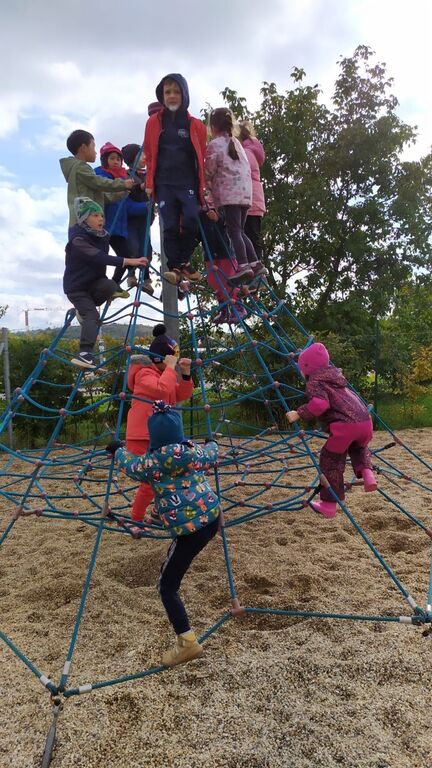 Staying Active
In our Primary division, students have been staying active by practicing their balancing and throwing skills in their Physical Education lessons. During our current situation, it is important that everyone gets outside and stays active as much as possible. Take a walk, jog, or ride a bike, just remember to wear a mask and maintain a safe distance from others.

Online Halloween Celebration
At ISB, the school closure will not stop the staff and students from celebrating special days like birthdays and Halloween. Before the Autumn holidays Years 2-6 gathered for a Halloween Zoom Party to dance and show-off their costumes. We had witches, skeletons, hockey players, Harley Quinns, Batmans, vampires, zombies and more! Trick-or-Treat!
Agrarian Revolution
Year 7 have been preparing presentations this week on the Agrarian Revolution. They have shown a great deal of initiative and organised their own Zoom meetings in order to prepare. The final product is impressive!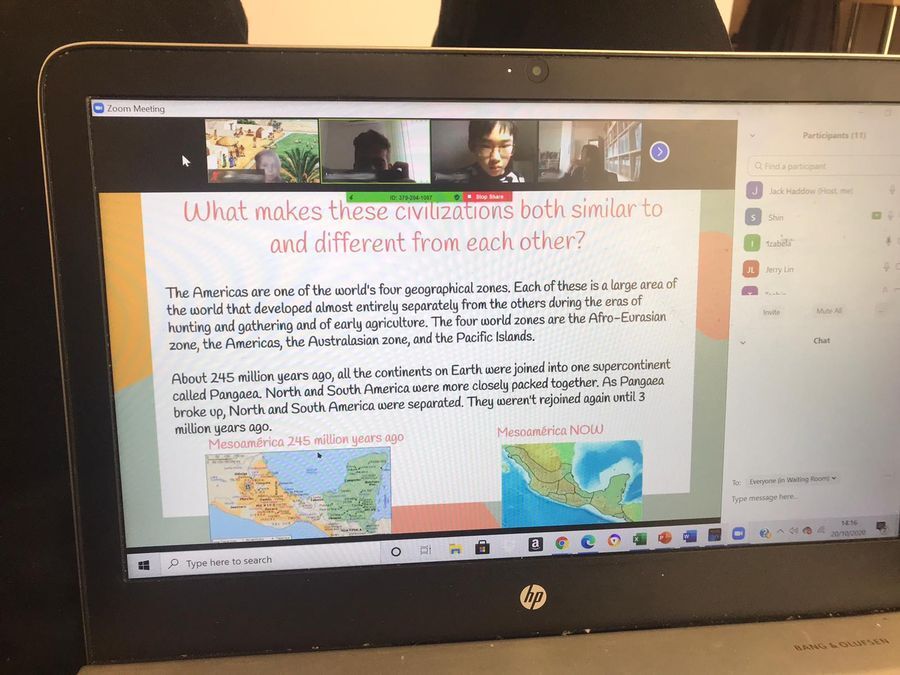 Getting Ready to go Online
Before we had to switch to the Continuity of Learning Program, students were practicing with taking learning online together by creating Kahoot quizzes for each other. Whether in class or online, it's a great way to make language learning fun.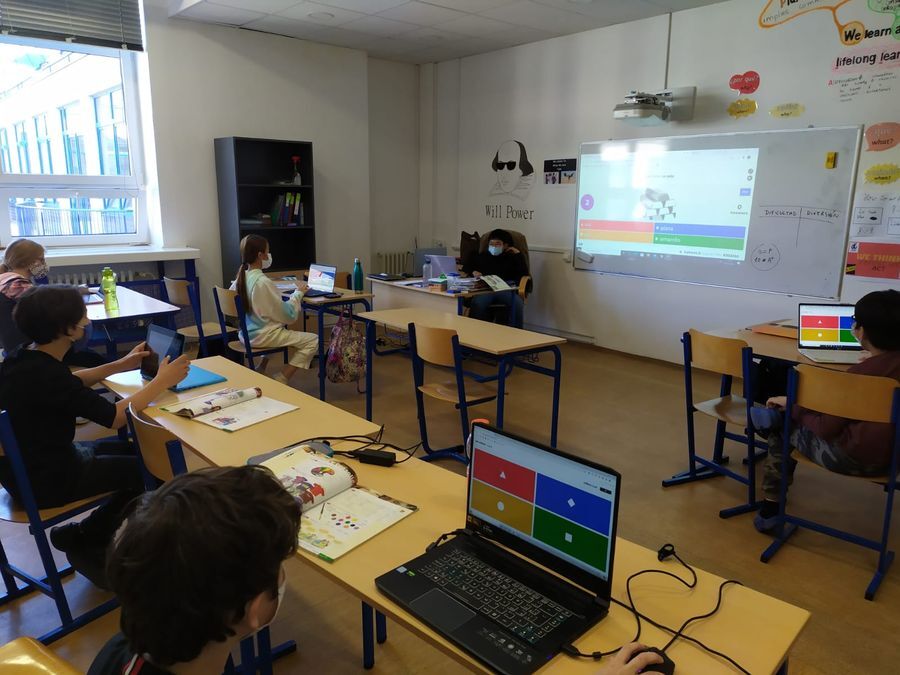 Czech Lessons
Czech A: literature / IB1: Students are discussing famous Czech film Spalovač Mrtvol on Zoom, and sharing their opinions on different aspects of this film using online pinboard Linoit. Films based on literary works are an important part of our literature course, and the ability to express ideas in speech or writing is one of the most crucial skills we need to develop.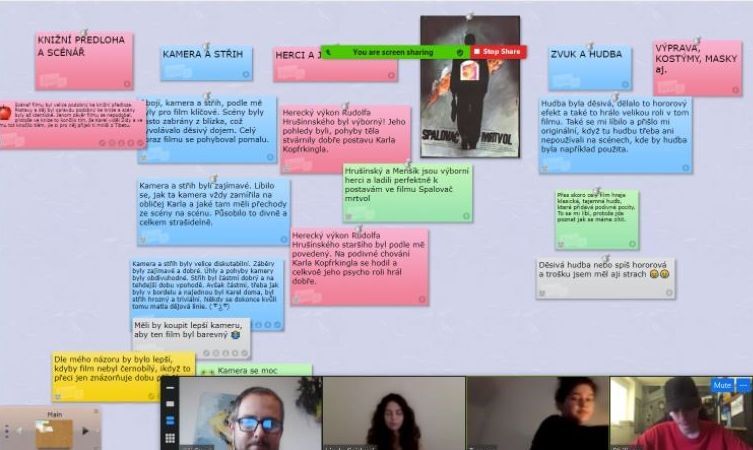 Online Presentation
Students are so keen to keep working - they even do their presentations while travelling home from the doctor's office....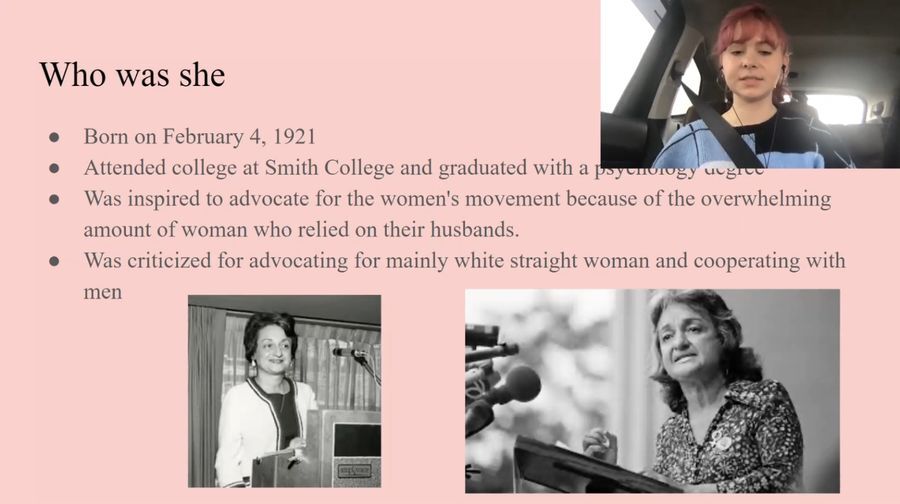 November Dates and Events
Nov 9 - Primary and EY Mid-Term Reports sent home
Nov 10-12 - Primary and Early Years Virtual Parent-Teacher Conferences
Nov 16-17 - ISB Holiday Freedom and Democracy day (No School)
Nov 18 - Year 6 Parents' Virtual Meeting about Secondary
Nov 23 - Mid-Term Reports sent home
Nov 24 to 27 - Secondary/High School Virtual Parent-Teacher Conferences
Dec 1 - Primary Christmas Performance at Náměstí Svobody @ 4pm