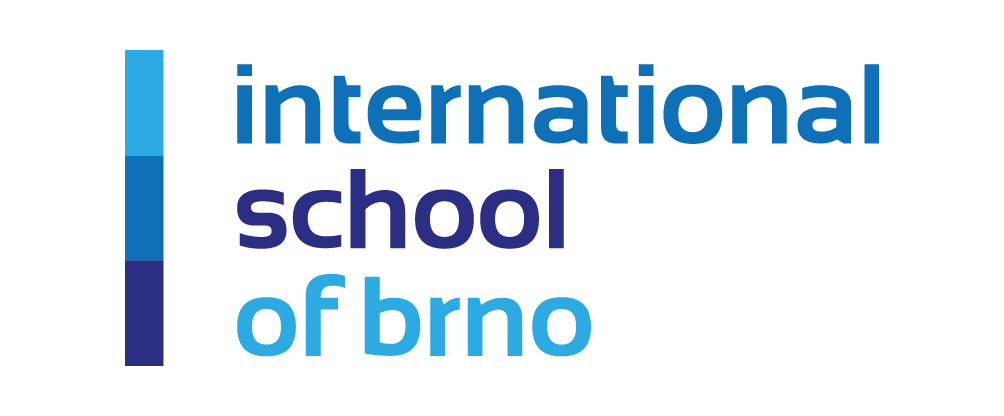 "LEARN, GROW, AND BE UNIQUE WITH ISB"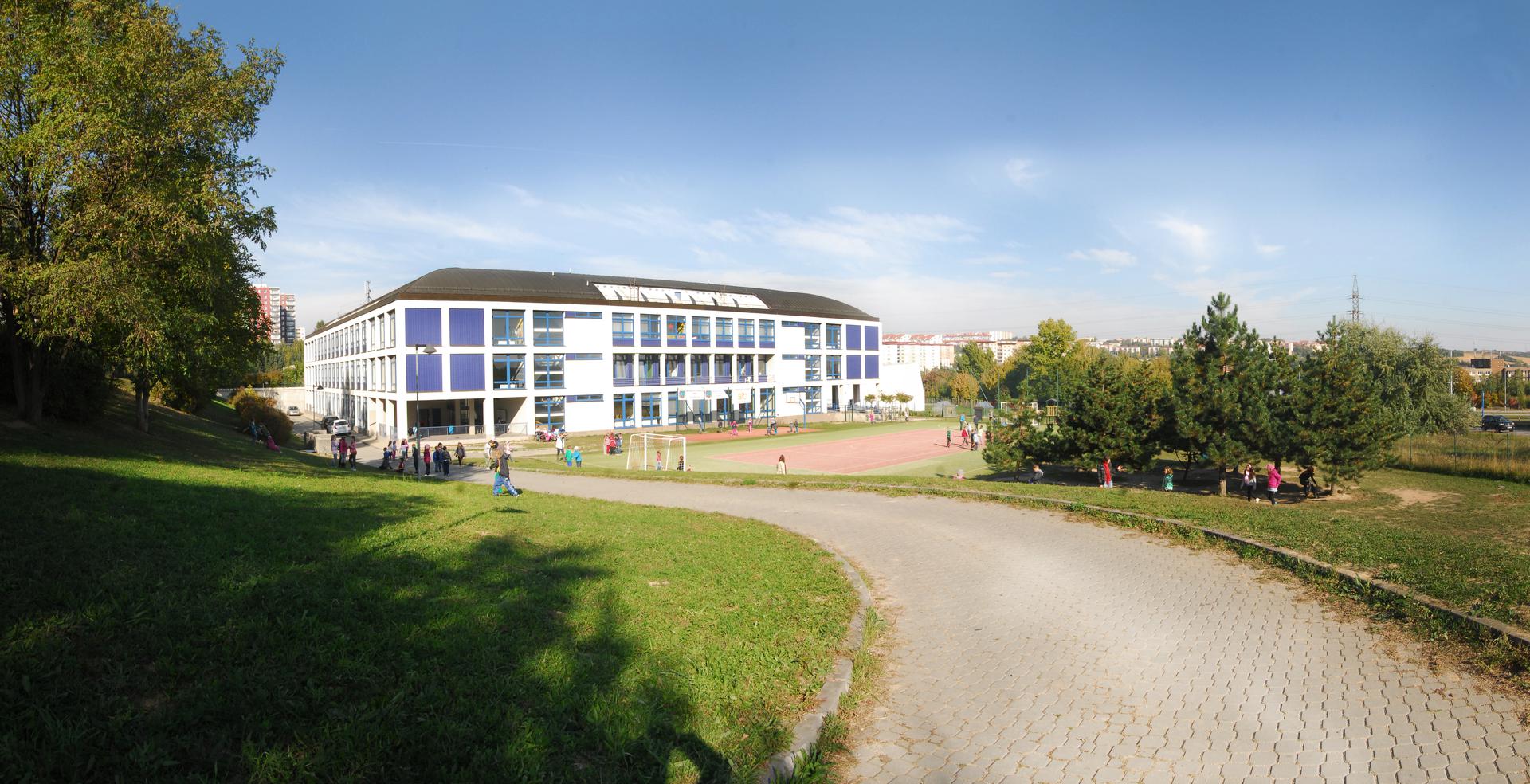 "I get to meet new people from all over the place, and that's something super special for me. ISB to me is like a big family, and each family member is special and unique in their own way, and I'm so happy that I can be part of a school that feels like home."
Mollyn, (YEARBOOK, 2018/2019)
An Update from a Successful ISB Student!
We are always pleased to hear from our graduates. After successfully completing the IB Diploma program at our school, Jan Řehák, of the class of 2019, was accepted to the University of Calgary. He is studying Chemical Engineering and very much enjoying life in Canada. We wish him success in his studies and in his career!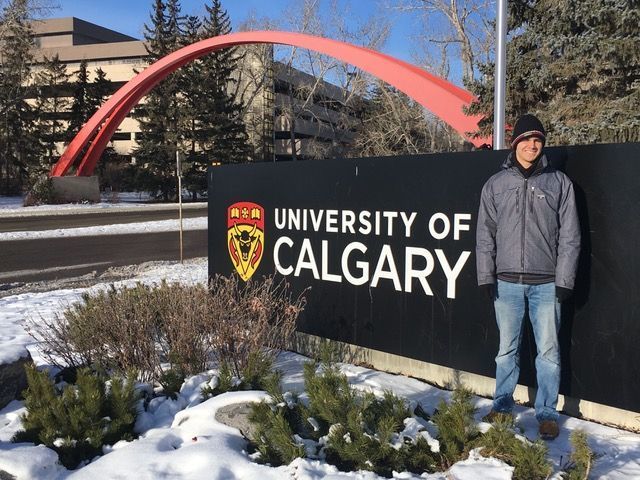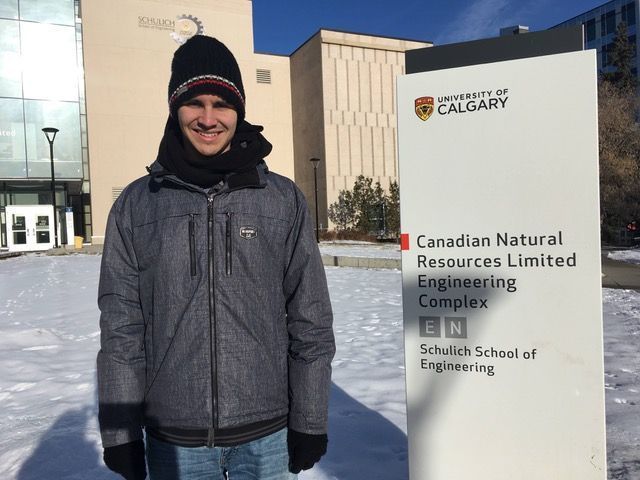 SECONDARY AND HIGH SCHOOL
Developing Fundamental Differences between Planned and Market Economies
Year 7 & 8 students developed understandings about the fundamental differences between planned economies and market economies by participating in simulations. In the planned economy simulation, shoe and pencil ministers set quotas and prices based on predicted demand. The ministers tried to use information from previous rounds to inform their decision, but they often found they had a shortage of one product and a surplus of the other. In the market simulation, store managers responded to demand by adapting the price and amount of product produced. They were more able to meet the changing needs of their customers but they also quickly realized they could charge a lot more money and force the customers to pay.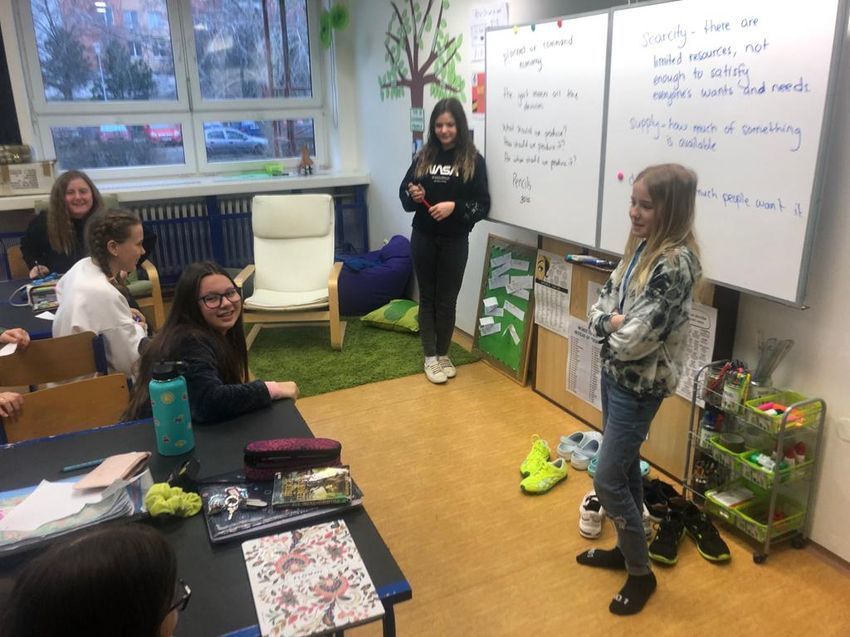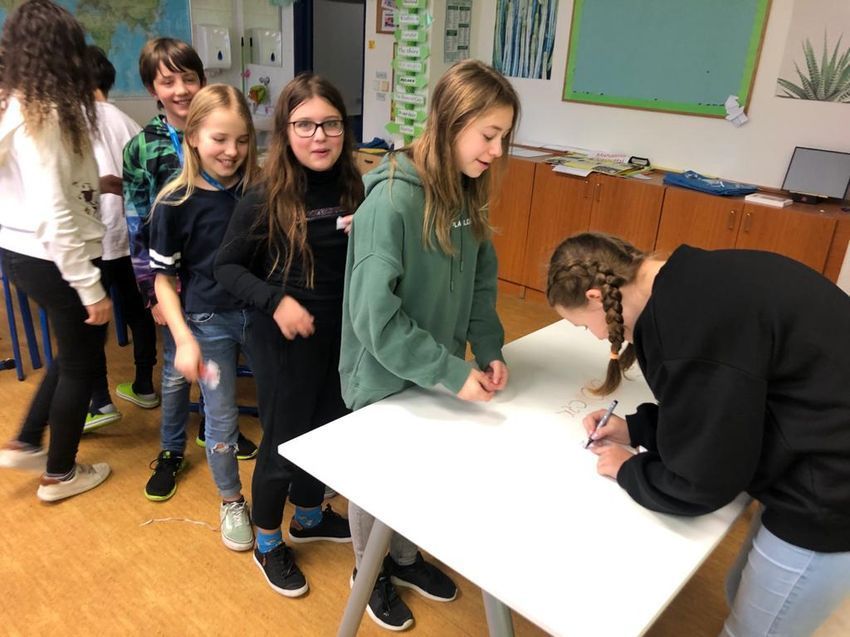 Should Students Have a Laptop in Class?
Students developed their counter argument skills by organizing arguments for and against having laptops in the classroom. Once students had gathered the evidence, they prioritized them according to strength. Once they had a clear understanding of their argument, they had a counter argument smackdown, where they would face off against an 'opponent.' One person would provide an argument, and the other person had to counter that using evidence.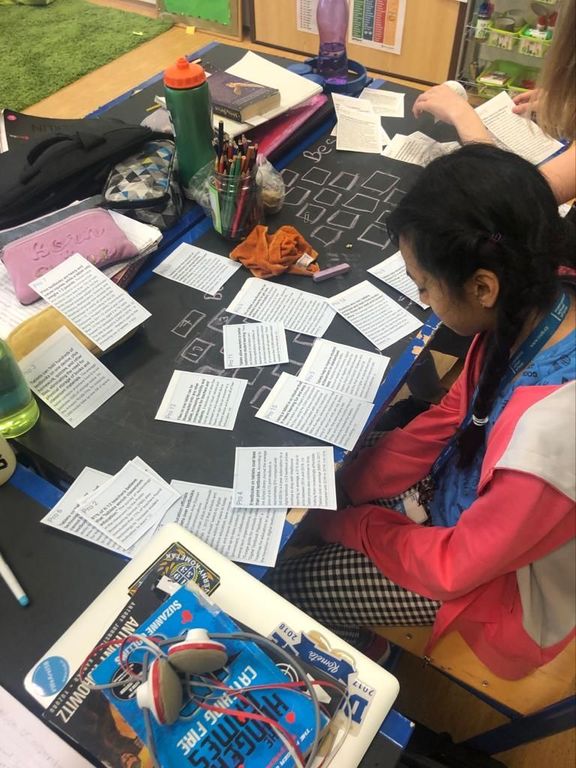 Visible Thinking Strategies
Visible Thinking Strategies are an important component of education, especially at a school where students speak multiple languages. Primary sources such as photographs and political cartoons are great visual resources which students can use to construct understanding. Combining these resources with mind maps help students connect historical events and identify patterns. These skills are much more important than simply remembering dates and recalling names, they are key teaching approaches at ISB.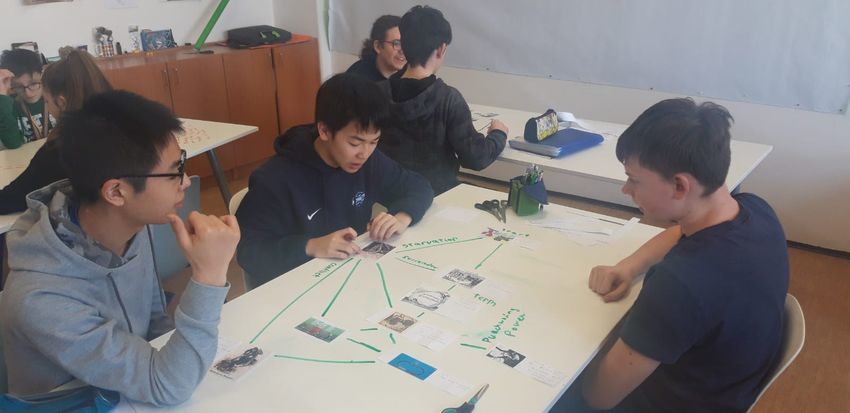 Differentiated Learning in Czech
Differentiated learning and individualized instruction are not only educational terms! At ISB, it is everyday reality. In Year 9 and 10 Czech, everyone is working toward their individual goals before the end of the term. Some students work well individually and others work well within a team. Some students use paper sources and other students prefer online sources. Those who need help seek it out from classmates or teachers while everyone else gets down to work.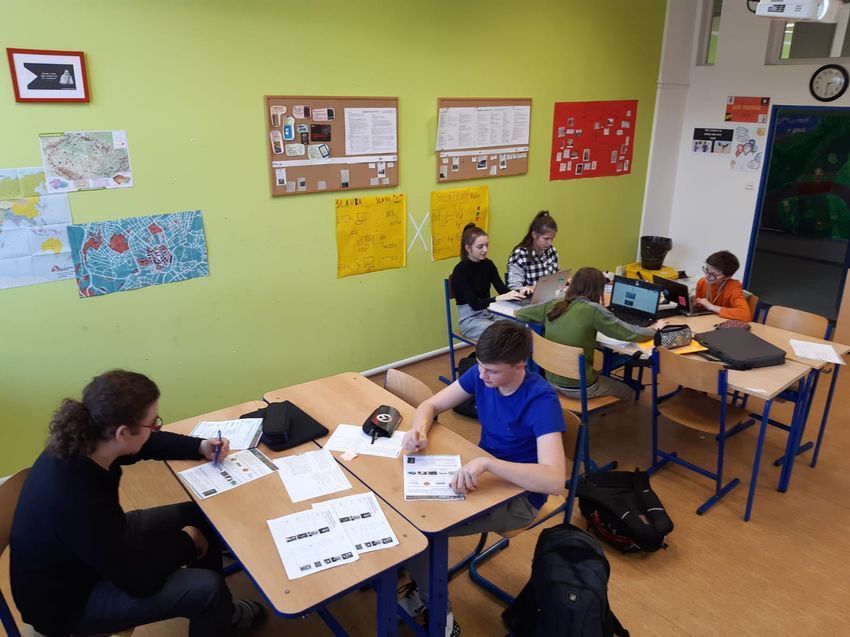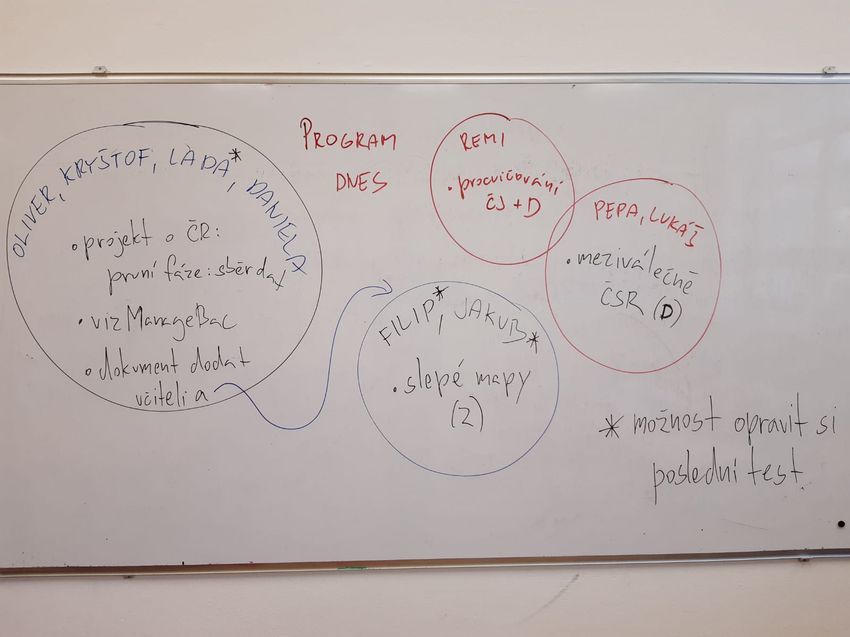 Presentation about Identity Theft - "Mulberry and Peach"
In IB Language and Literature, we learn to connect the texts we study with relevant global issues that affect us all. Here two students looked at the Chinese novel Mulberry and Peach and made connections with the global issue of Identity Theft. Identity Theft has changed from the 1960s of the novel, where it was as simple as physically stealing someone's ID card or passport. The students then contrasted this with a recent news article about a man in China whose digital identity had been used to steal millions of Yuan.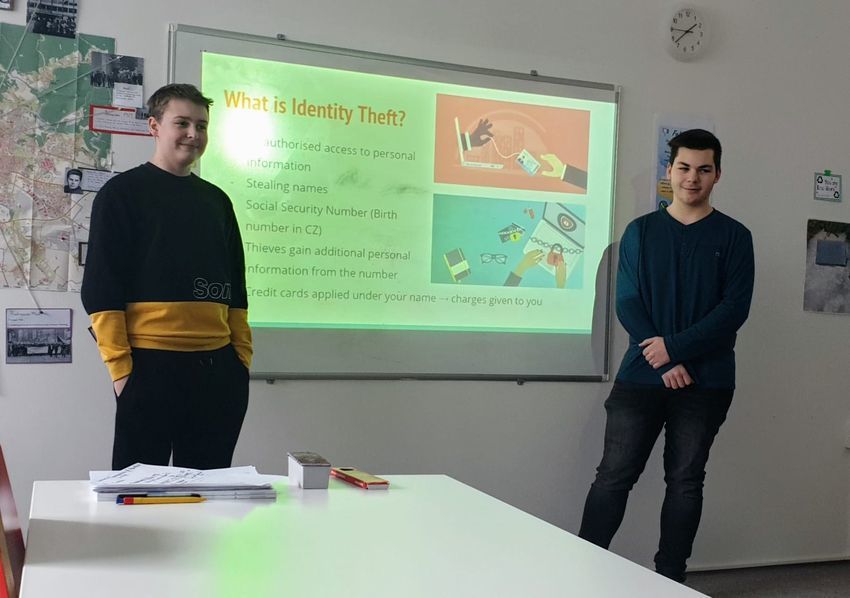 Building Models of Organic Compounds
Organic compounds are made of many elements and can be arranged in many different patterns. Two compounds could have the exact same type and number of elements but might be arranged in different ways. Because of this, they are very hard to visualize. To assist with their understanding, IB students constructed models of different organic compounds to help with their identification of these compounds.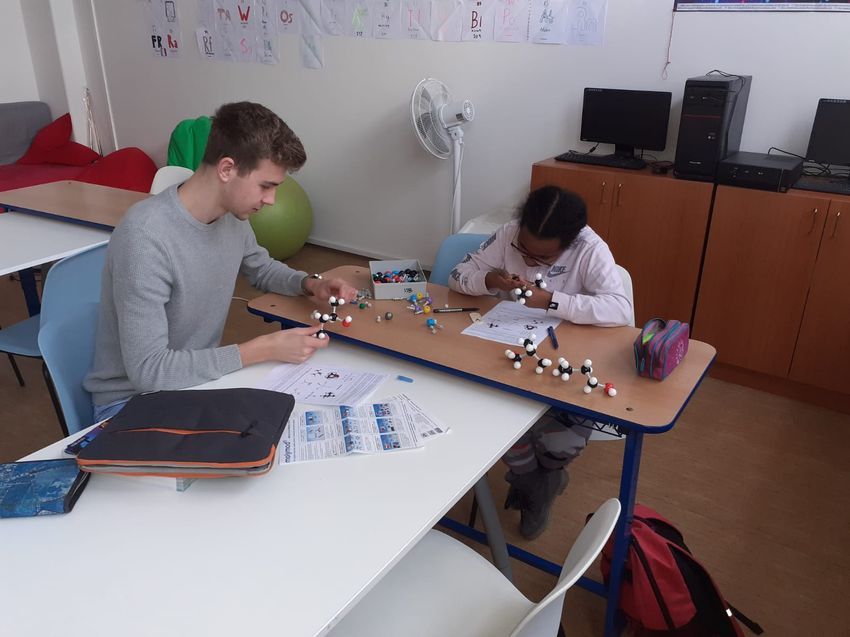 Primary, Secondary and High School students had an amazing experience gliding through their Physical Education lessons at Sportovní centrum Lužánky. Some students were risk takers by improving their comfort level on the ice. Where other students learned how to skate backwards, and or be open minded by trying a new and more challenging skill while on the ice. We hope that the students gained a new found enthusiasm for the winter sport, ice skating.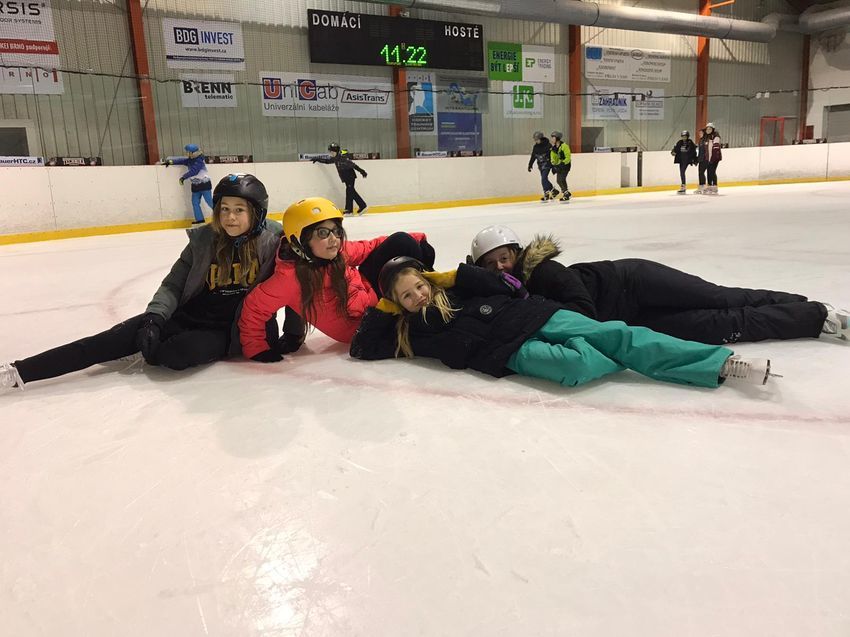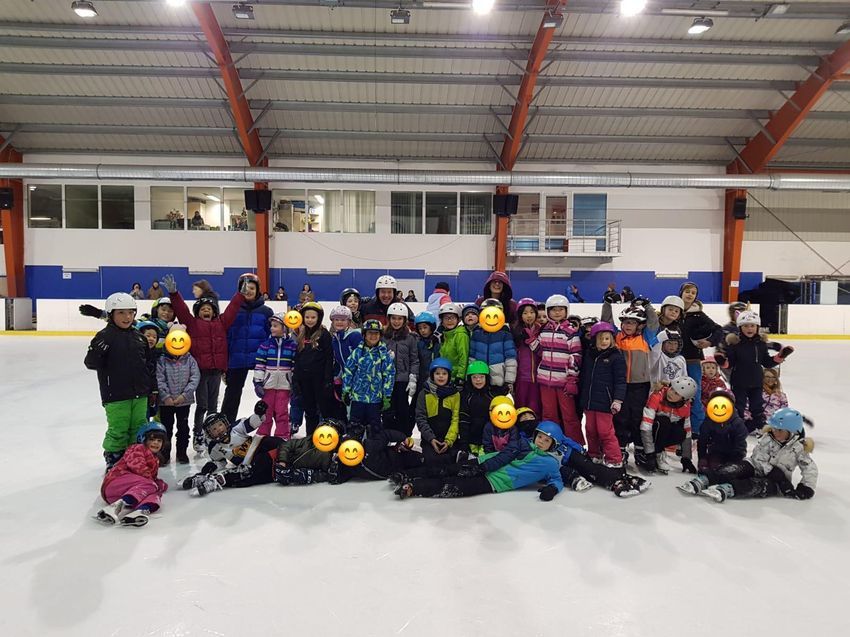 Animal from a Forest with Music of Leoš Janáček
As you can see in the Early Years 1 class, students have been getting creative over the past few weeks with inspiration from the sound book Forest Full of Sounds and the CD Seasons in the Forest. Children listened to different sounds & animal noises like a running river to the forest swaying. Afterwards the children created clay foxes and wall posters using Ms Marketa's guidance with basic triangular shapes. We ended the topic by watching the beautiful cartoon The Cunning Little Vixen which features the cunning fox we created.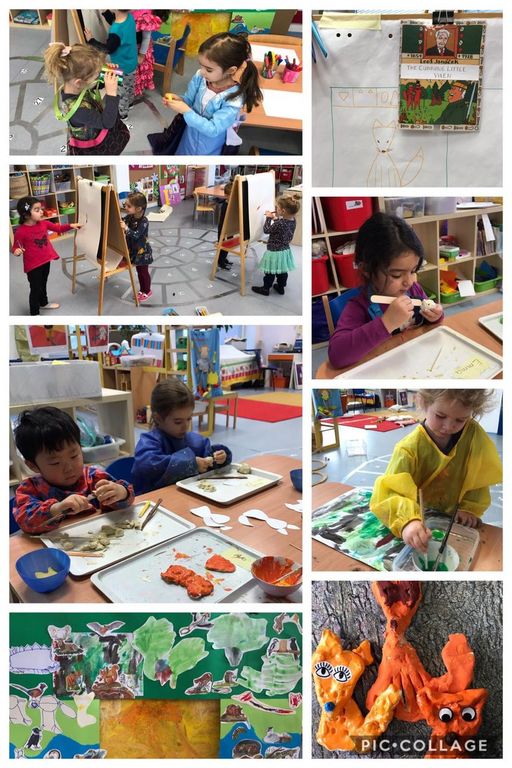 In the Early Years 2 class we decided the best way to practice literacy would be through fun! We believe it's extremely important for the children to start recognizing high frequency words (sight words) from early years age. The reason we refer to them as Sight Words is because our goal in the classroom is for the children to recognise these words instantly at first sight. This is why we played the bingo game, as we believe constantly sounding the short words will help the children memorize them.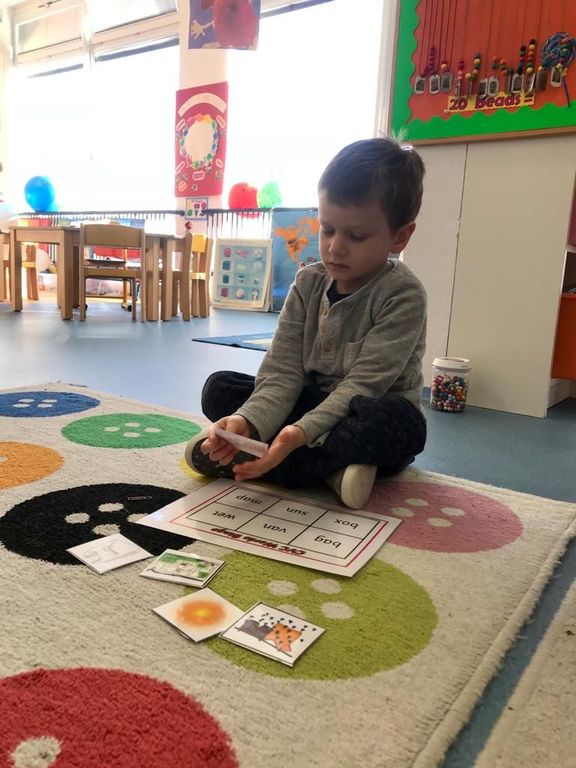 How much does Year 1 know about minibeasts? It turns out quite a lot! At the start of the unit, the students thought of some very creative ways to sort these creatures such as by size, color, and the first sound in their name. Later, we inquired further into minibeasts by sorting them according to their physical characteristics (how many legs, wings or no wings, etc).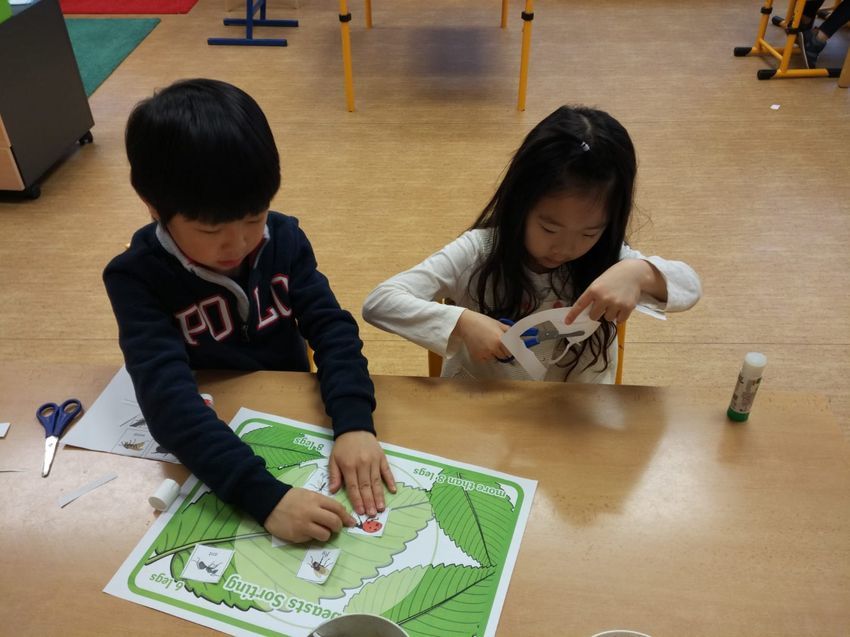 100 Czech Words for the 100th Day of School
Year 5 Czech students celebrated 100 days of school by writing 100 words associated with the Czech Republic. It was a great way to review what we have learned within the first term.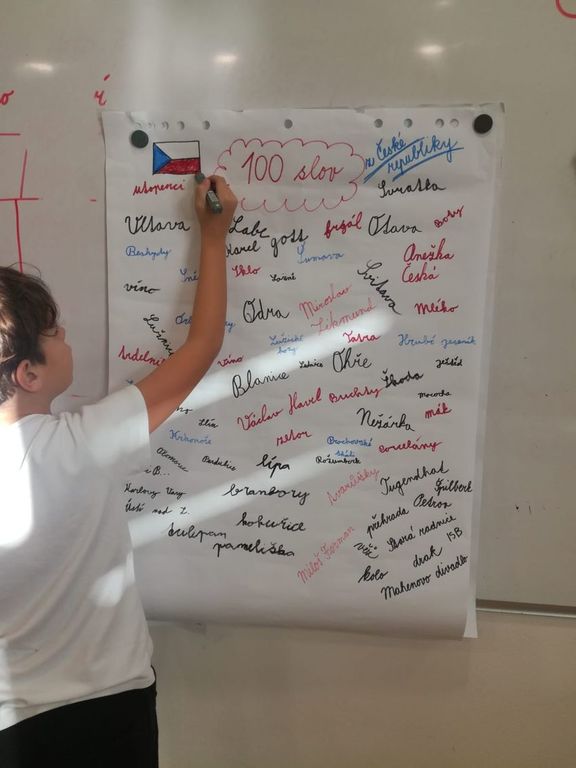 Taking "Words Finds" to the Next Level
Using subject and inquiry integration to make learning consonant-vowel-consonant words more fun! A Year 2 student searching an ancient Egyptian artifact for clues and words used in the unit then organizing their discoveries. As a bonus, all of the students learned how to use a magnifying glass.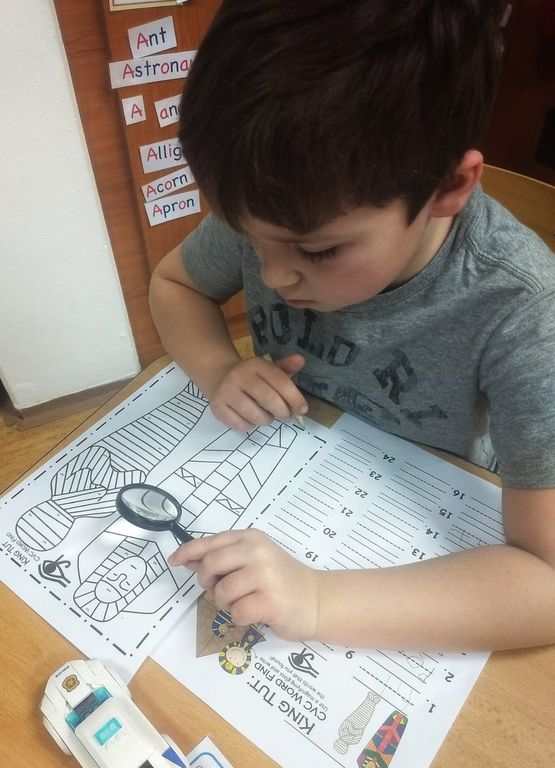 Classic card games with a fun fraction twist. In this game, a pair of students turn over two cards each to create their fraction and must then decide who has the larger fraction based on the four cards played. The largest fraction wins. This helps students compare fractions, find equivalent fractions, and encourages students to quickly find common denominators to determine the winner. Card games are a great way for students to build number confidence and develop their thinking skills, all while having fun with their classmates!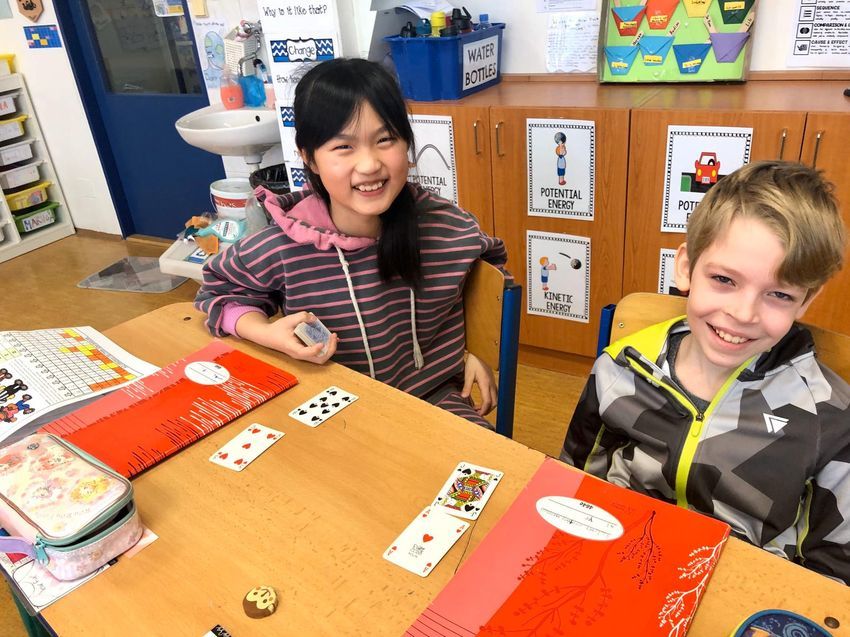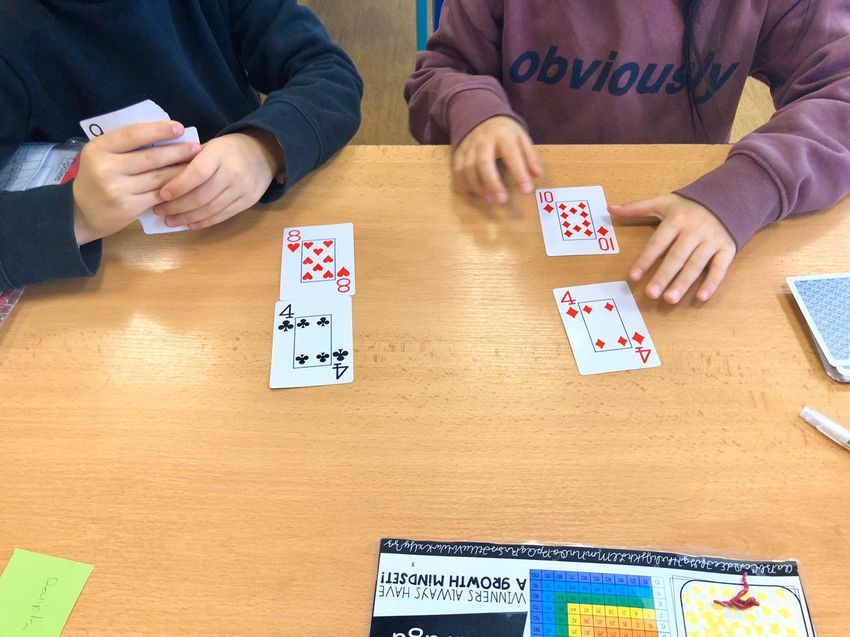 STAFF & TEACHER SPOTLIGHT
Lenka Caine
Year 1 & 2 Teaching Assistant
Hi, my name is Lenka Caine. I'm originally from Náměšt nad Oslavou. I have studied Social Work at the Vocational School of Social Matters in Brno. After finishing my studies as a social worker, I moved to the UK, where I lived until last year. In the UK, I have completed a Diploma for the Young People's Workforce, plus attended many other courses to further progress my knowledge in this field.
March 5 - High School Open Day
March 13 - ISB Secondary & High School Science Fair
March 13 - ISB Ball from 17:00 - 23:00
March 19 - Year 1 Assembly
March 20 - Read-a-thon at Olomouc International School
March 21 - Vienna Science Fair
March 22 - ISB Soup Kitchen
March 25 - Primary Parent Coffee Hour
March 27 - Science Expo at The Ostrava International School
March 31 - Year 5 Summative Share
April 1 - Primary and Secondary Open Day
April 6-13 - Easter Holidays
April 20 and April 24 - Year 9 Checkpoint exams
May 30 - Colours and Flavours of ISB