"LEARN, GROW, AND BE UNIQUE WITH ISB"
Dear ISB Friends, Parents and Students,
In the middle of the summer holidays, we are sending you an update about preparations for the upcoming school year. Still the times are uncertain, but we all truly hope and wish that the 1st of September will be the beginning of a successful and rewarding school year. We are looking forward to it and we are looking forward to meeting you all soon!
Jan Švihálek – Head of School - International School of Brno
GRADUATION CEREMONY
We were very happy that we were able to hold a graduation ceremony for the Class of 2020 at the end of the school year. They worked incredibly hard under very stressful conditions and they fully deserved to have that effort recognised and celebrated. For all who attended, it was a chance to focus on the future with hope and optimism.
Our graduates are now looking forward to the next stage of their academic careers. They have been accepted to universities in Scotland, France, England, Czech and the Netherlands and we wish them all the best.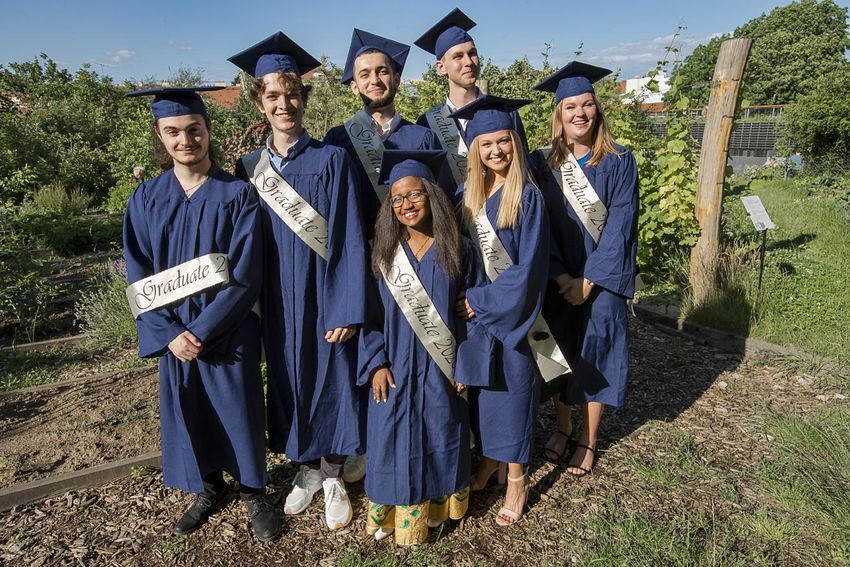 CONTINUITY OF LEARNING PROGRAM
As international educators it is important to be flexible, open-minded and innovative. There are potentially many situations, when for some reason (e.g. epidemic, emergency, ecological or similar) for a certain period of time that the school building will not be accessible and education will have to switch to online.

The current pandemic has challenged us to think outside the box and approach teaching and learning from a whole new angle. Together we developed an Online Continuity of Learning Program that allowed us to provide differentiated instruction and complete the curriculum expectations within the specific year level. From this challenge, ISB has created a Continuity of Learning Policy to ensure that no matter what obstacle we face during the school year, our students will continue to receive the educational instruction and knowledge that they deserve, by digitally connecting from wherever they are located in the world.
SAT ACCREDITATION
We are proud to announce that the International School of Brno is now an SAT (Scholastic Aptitude Test) testing center; the only one in South Moravia. The SAT examination score is a key component of a standard application to colleges and universities in the USA and is recognized by university admission boards in over 80 countries around the world.

Starting in the 2020/2021 school year, any student interested in applying to universities around the world that require an SAT score can come write the test at ISB. There will be sittings in October, December and March. If you are interested in learning more about writing the SAT at ISB, please contact us at info@isob.cz.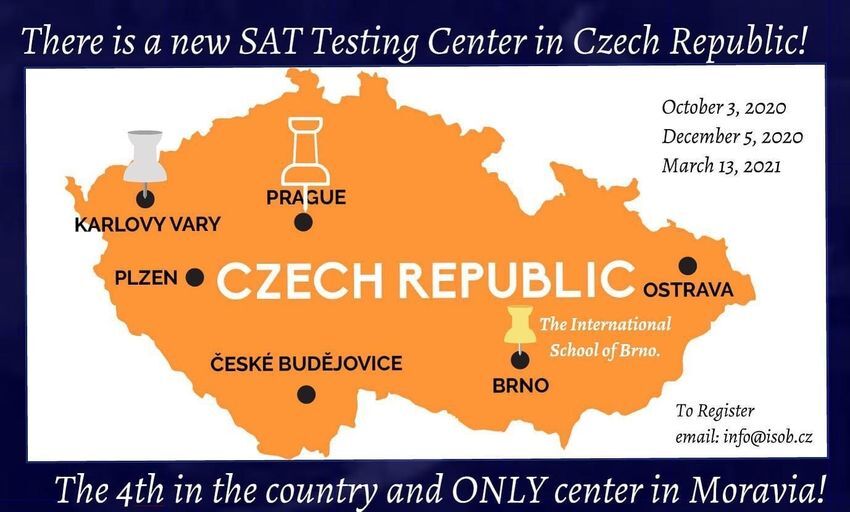 KINDERGARTEN REGISTRATION
In our Early Years division (Kindergarten), we are implementing the International Baccalaureate Primary Years Programme that promotes and fosters the development of skills and knowledge through inquiry based learning. We have wonderful qualified teachers and staff that facilitate learning approaches driven by our student's interests, as well as integrating literacy, numeracy and science exploration into their lessons. We welcome all families to come and visit our Early Years division to see the learning environment. Please feel free to contact us at info@isob.cz to arrange a visit to find out more information and take a tour of the school facilities.
All families with young children are also welcome to join the International School of Brno in Luzanky park for fun and games, on Tuesday August 18th from 14:00-17:00. Come and play different activities and games around the world and earn a stamp in your ISB passport. All activities will be geared towards our Early Years age group (2-5 years old). Some activities will include water games, so please bring a towel or an extra t-shirt to change into. Looking forward to a fun afternoon in the park! See you there!