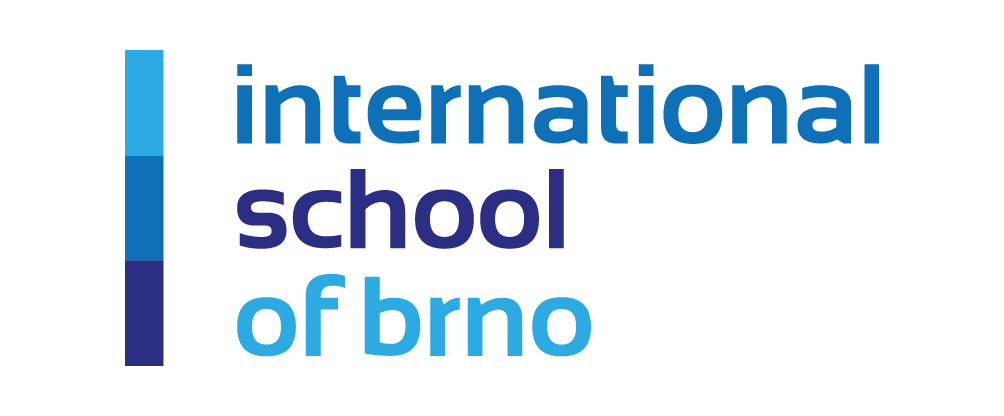 "LEARN, GROW, AND BE UNIQUE WITH ISB"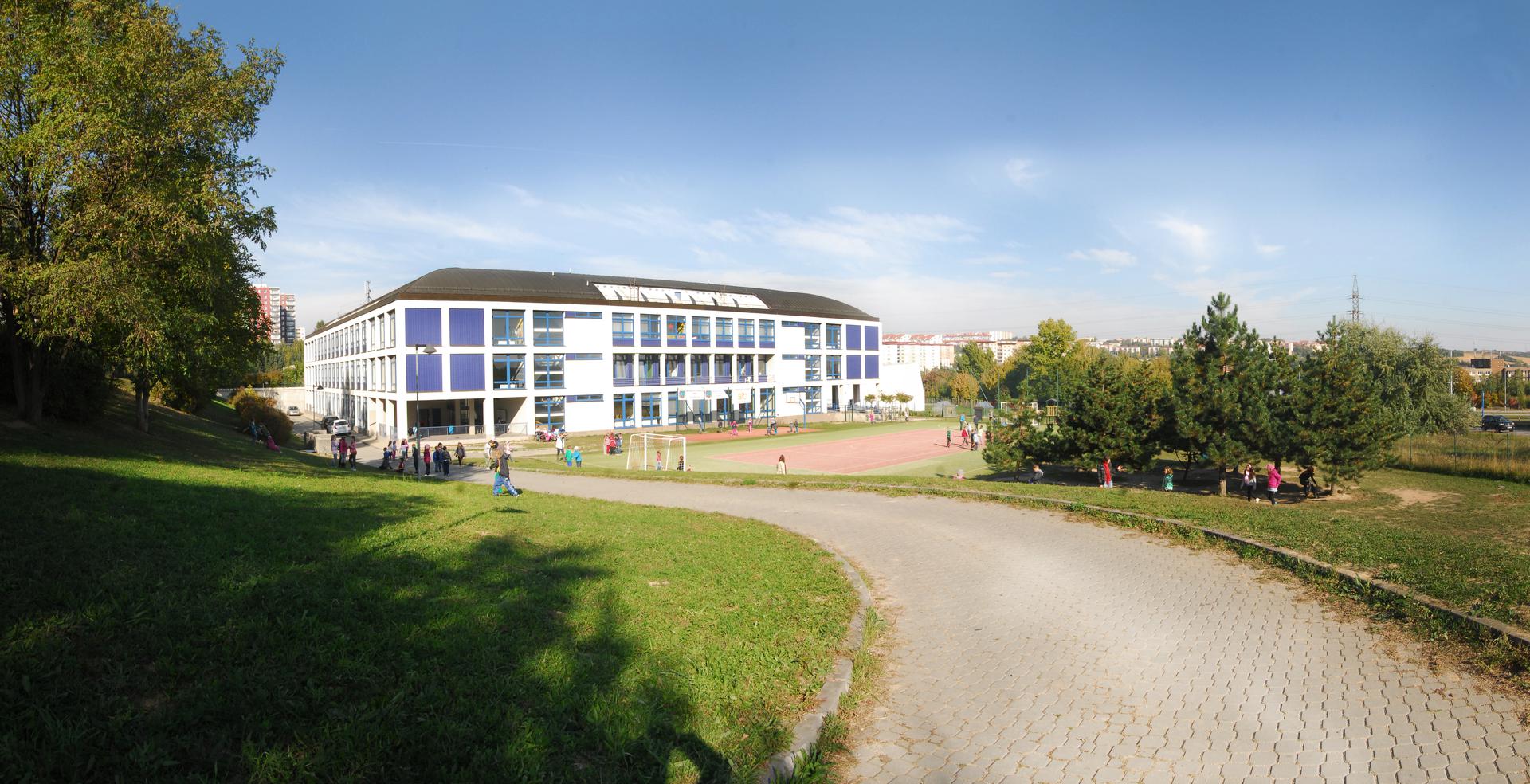 "ISB is special to me because everybody makes you feel welcome. Everybody respects you and makes you feel special"
Linda, (YEARBOOK, 2018/2019)
SECONDARY AND HIGH SCHOOL
Year 7/8 students got hands on! They investigated the effect of temperature on the rate of diffusion while developing their lab skills using pipettes, droppers, test tubes, and much more, all while carefully following a procedure.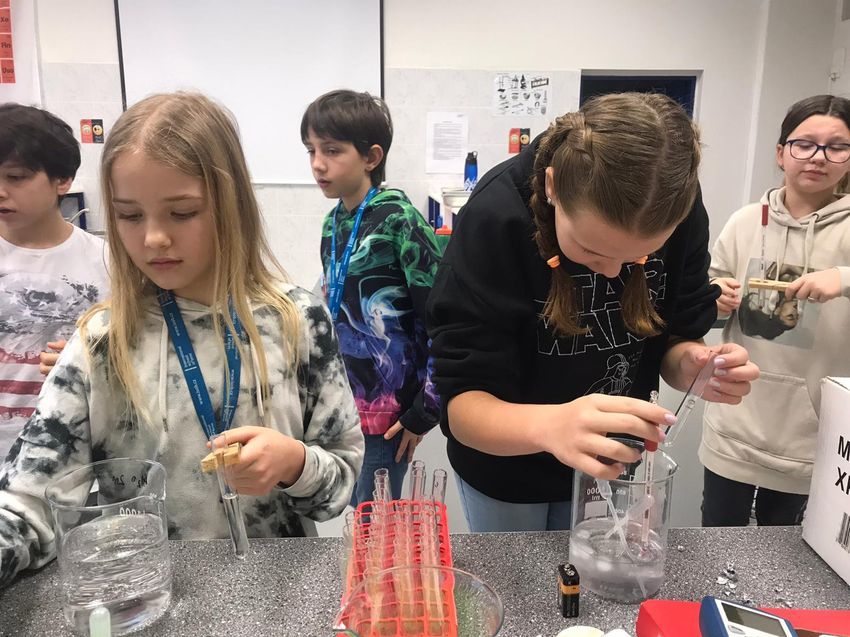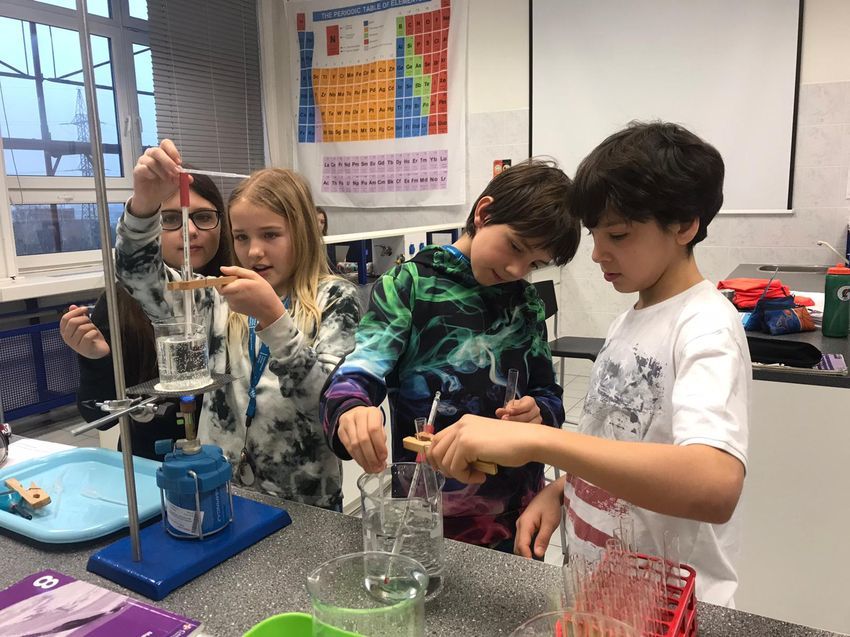 Musical Encounter with Carl Orf's
In the recent Music program, year 7- 9 discovered the art of composition of the past centuries. Focusing on active listening connected with playing various instruments, moving to great music from medieval times through the classics of the 18th century, to works by contemporary composers and songwriters, students investigated and experienced interesting facts, common practices and the beauty of classical music and its personalities. In January, we started our new unit with a musical encounter with Carl Orff's most famous work "Carmina Burana" representing the bridge to the medieval times. In the pictures, students are practicing their listening and rhythmic skills by playing along with the 1st part of Carmina Burana - O fortuna with the boomwhackers and percussion instruments.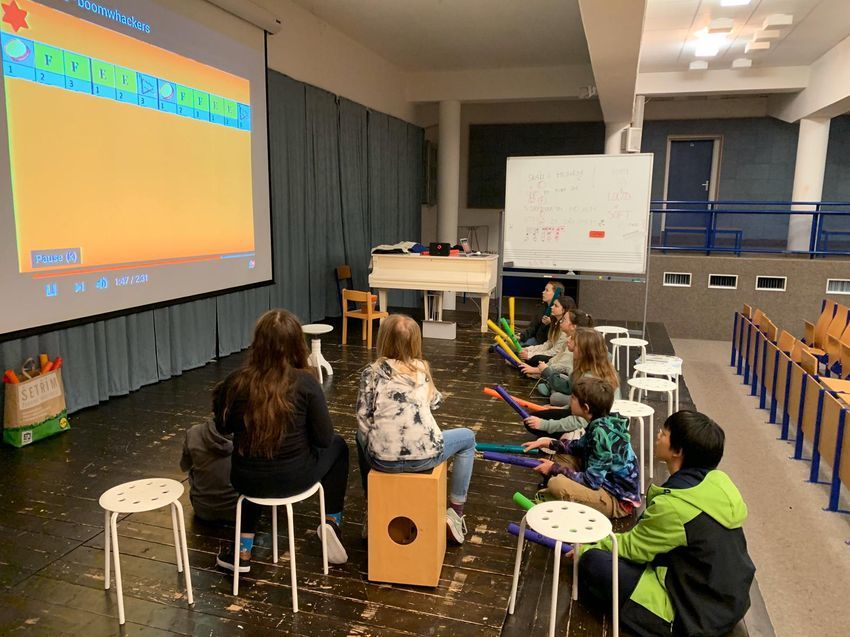 The Origin of Belief Systems
Religion and systems of faith have shaped our world in many ways, but where we are in the world has also shaped what we believe. Students discovered the origin, location of several religions, and then explored how those religions spread around the world today. Using geographical and historical lenses, students critically analyzed the reasons for distribution of faith today.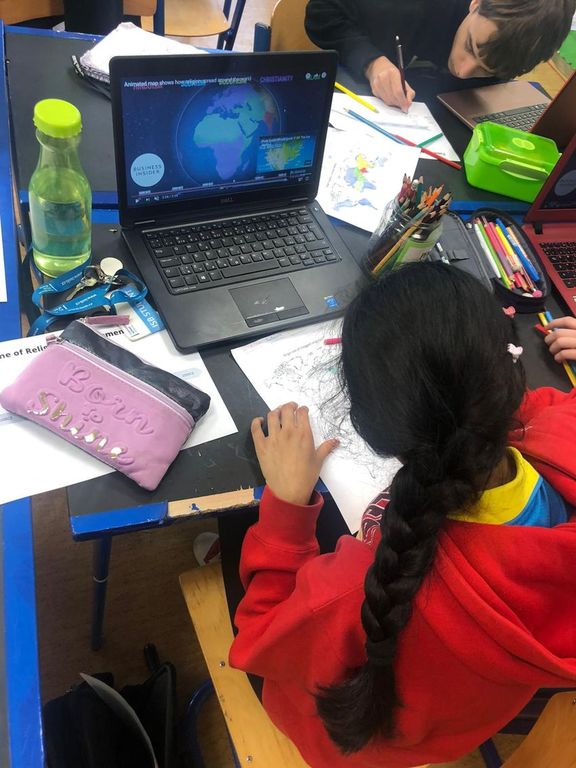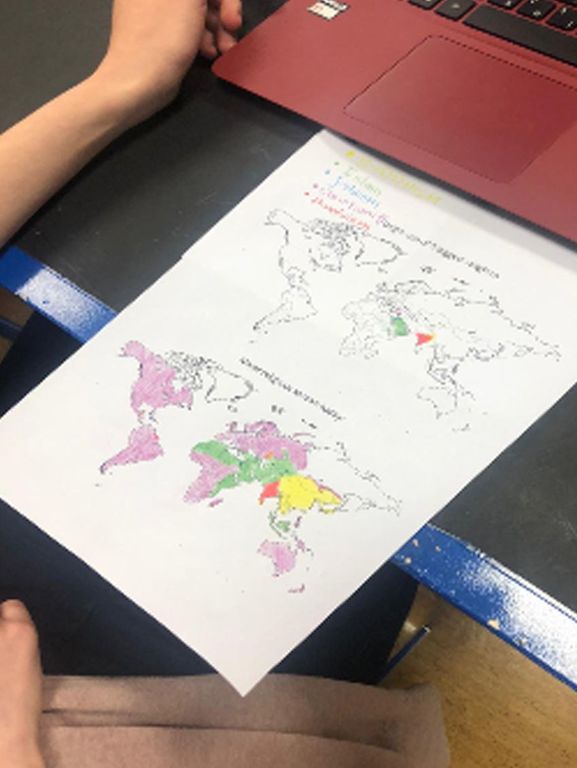 IB students have to complete a 'CAS' project as part of their diploma. The project must be at least a week long, be collaborative and have at least one strand of CAS, Creativity, Activity and Service. This year our students completed 3 different group projects: building a barefoot path for a Special Needs Camp in Jizbice, creating a Yearbook for ISB, and a Polar Expedition within the Arctic Circle!!!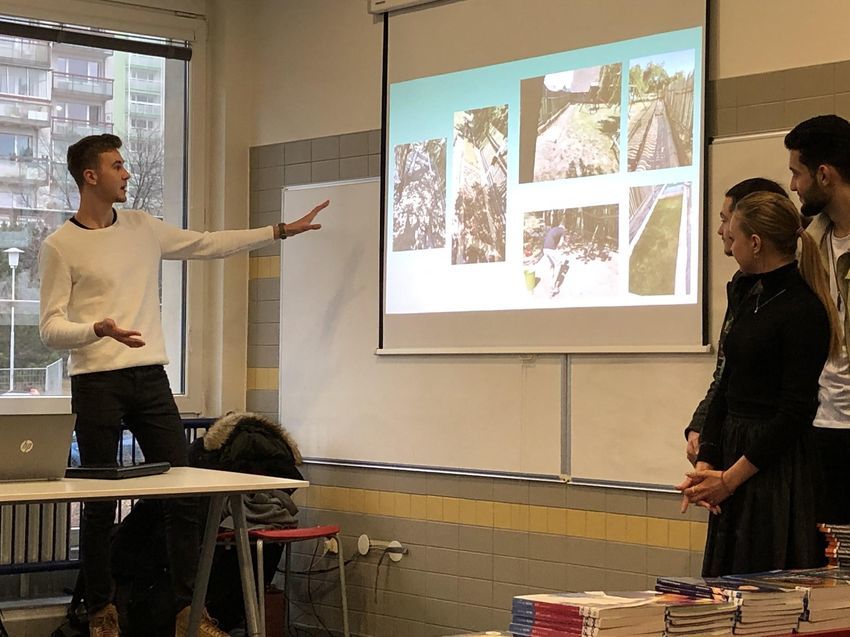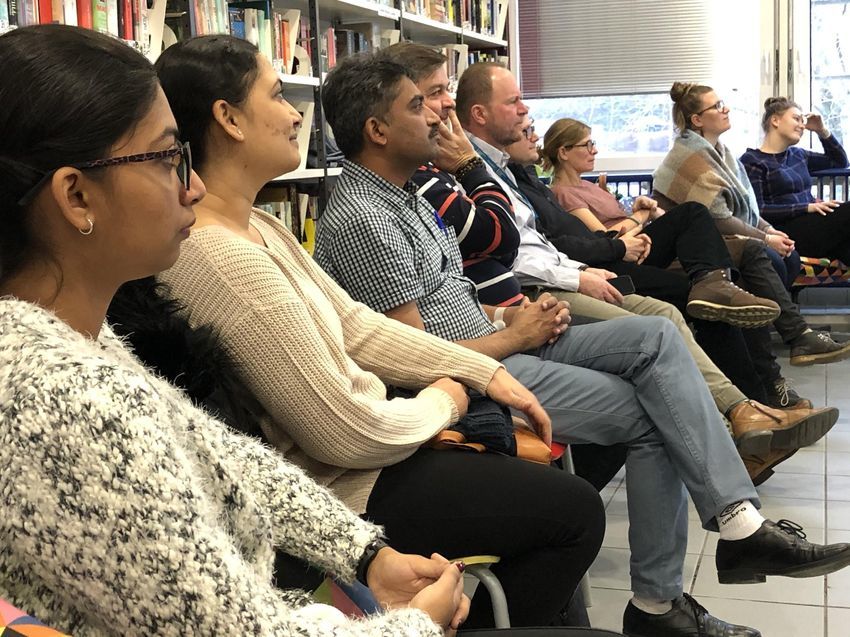 Different Ways of Heat Transformation
The year 10 students are currently exploring the different ways that heat can be transferred. They created their own experiments to investigate the properties of radiation: the transfer of heat without atoms. They had to prove that a dark surface will absorb more thermal radiation than a shiny surface. They did this by covering two soda cans in different materials, one with dark paper and one with shiny foil, and placing them at an equal distance to a flame. They filled the cans with water and measured which can's water was heated the fastest using a thermometer. These ideas have real-world applications from what colors we paint our buildings to which types of clothing we should wear in the summertime to stay cool.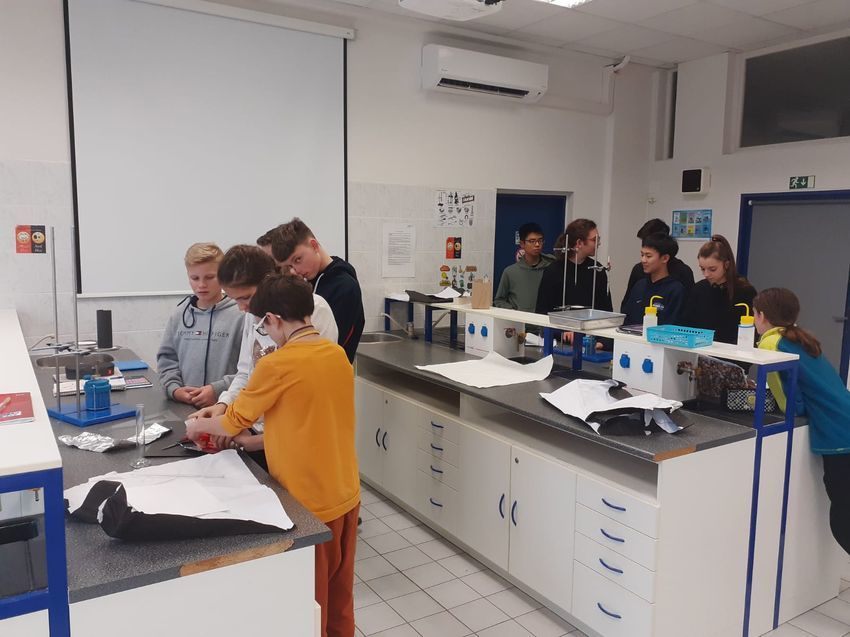 Finding Missing Angles using Circle Theorems
Students were finding missing angles involving circles. They used circle theorems to work out the value of an angle. The main circle theorems used were that the angles inside a cyclic quadrilateral sum to 360 degrees and the opposite angles inside this cyclic sum to 180 degrees. Students also used the theorem that angles in the same sector are equal. One of the easier circle theorems which they used was the angle at the centre of the circle is twice the size of the angle at the centre of the circle. The students found this an interesting topic and soon became familiar with deciding which theorem to use to enable them to find the missing angle.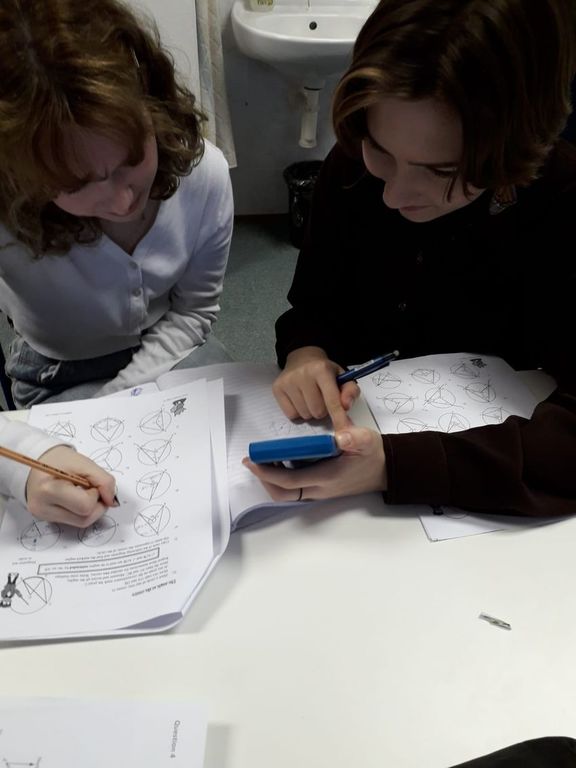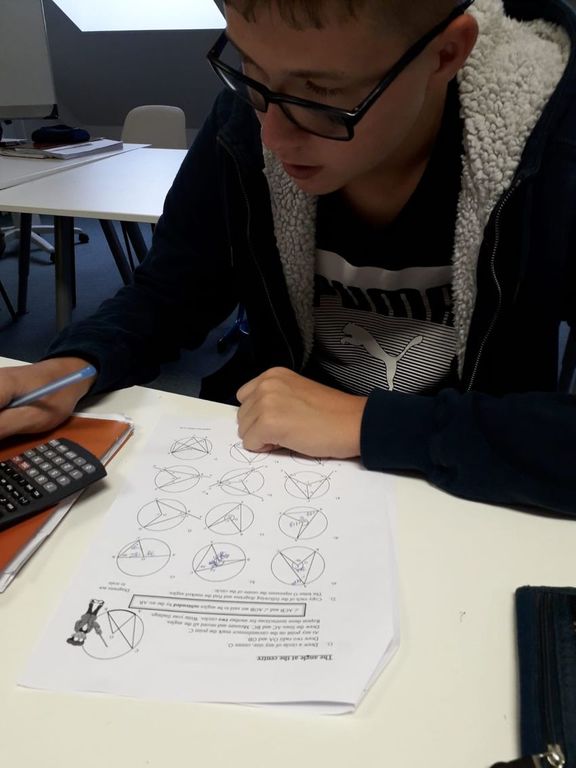 Moravian International Schools Carnival
On January 28th, selected ISB students were invited to participate in the Moravian International Schools Swim Carnival in Ostrava. As we arrived at Vodní svět Sareza (Čapkárna), our confidence was beaming because we were there to compete and defend our title from last year. Our ISB swimmers displayed skills that made them glide through the water and score the much needed points to bring home the hardware. Even though our swimmers demonstrated outstanding swimming strokes, we as a team came in third place overall. Your perseverance and positivity created an amazing team atmosphere. Congratulations to all of our athletes!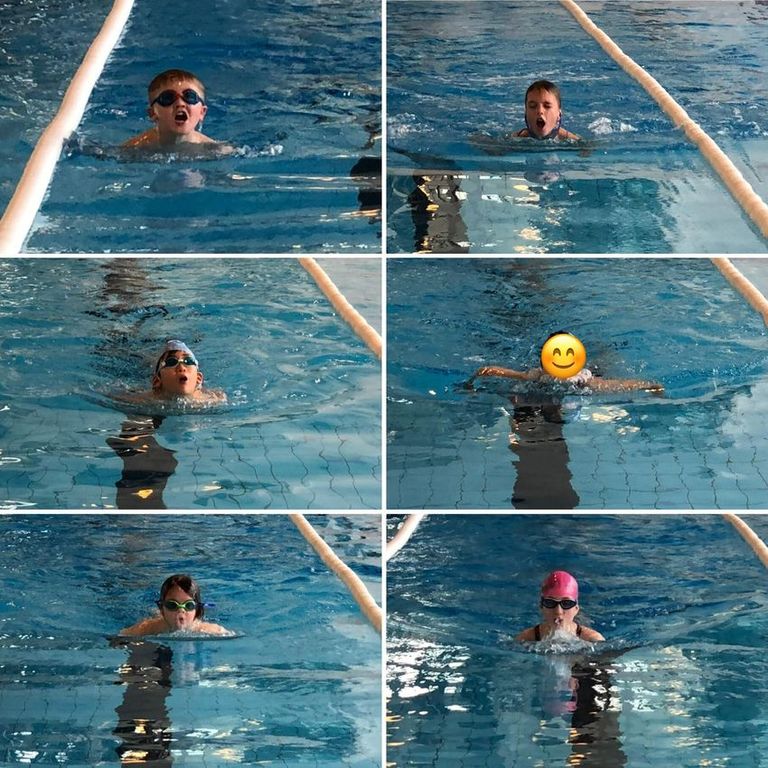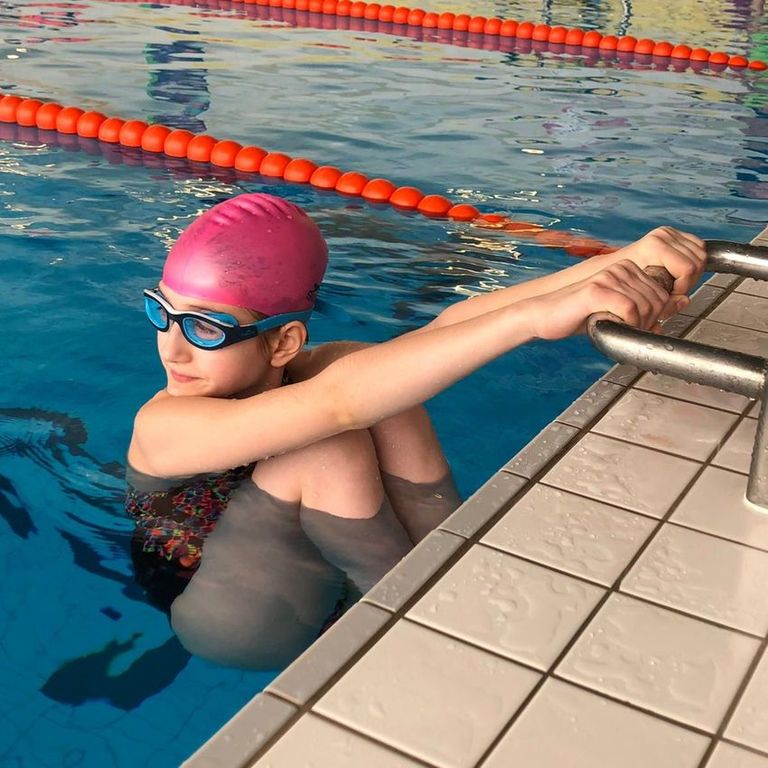 Both Early Years classes visited the toy museum early in December. We left school all wrapped in our winter clothing, ready to take the public transport into the city. Students were extremely excited to reach the museum and thoroughly enjoyed seeing all the beautiful toys from the famous toy collector Milada Kollarova. These included an old rare toy dog that can even bark, lots of teddy bears with glass eyes and some wonderful wooden cars. We had a very fun filled day! What was your favourite toy as a child?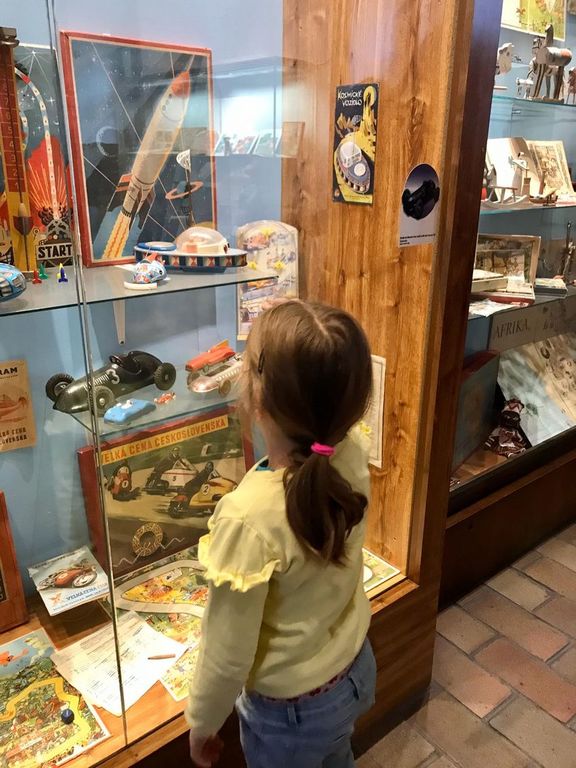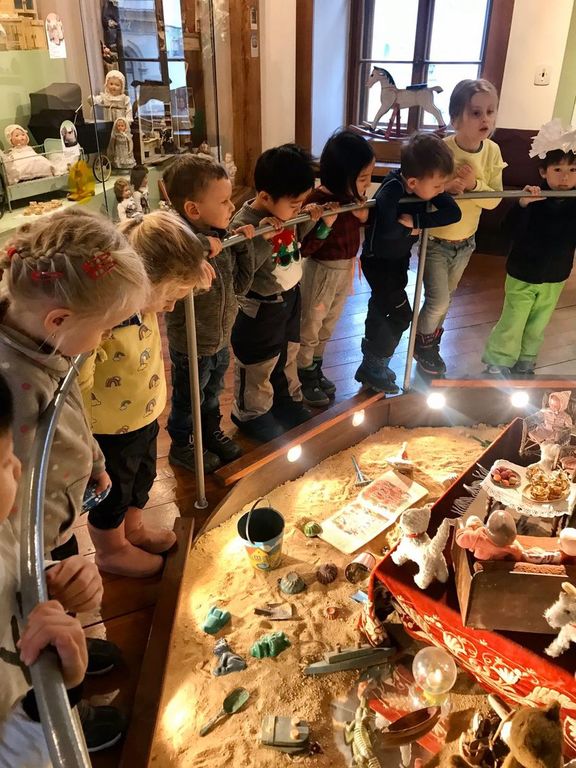 We read a delightful version of a much-loved fairytale, "The Three Little Pigs", illustrated by Georgien Owervater. Her great and funny illustrations inspired us to replay this story, but we changed the title to "Three Little Pigs and Three Bad Wolves". We cut masks for this tale from paper. To learn how to cut paper is a part of our everyday routine to practice important fine motor skills.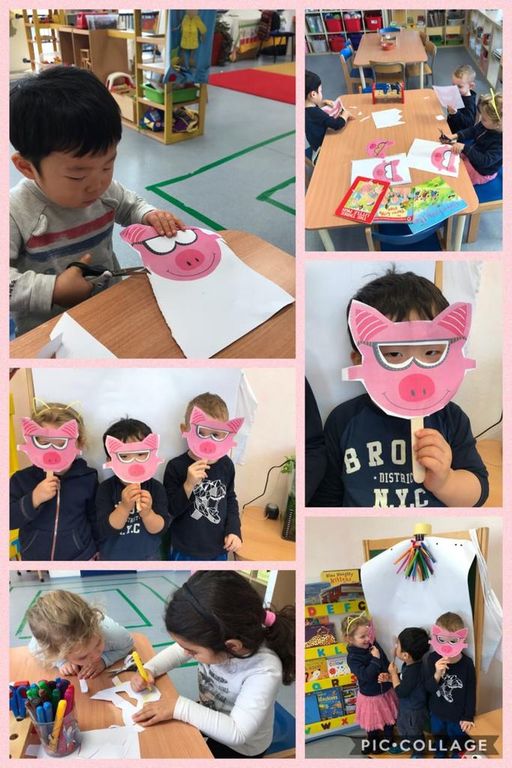 Early Years classes started the new year with a visit to VIDA science center. Upon our arrival the students were overwhelmed with excitement to visit and explore all of the hands on activities. During the short science show students were utterly amazed, as the presenters carried out lots of different experiments. These included laser lights, dancing flames & more educational displays. After a long day full of exploration we arrived back at school for late afternoon snack with some very tired students!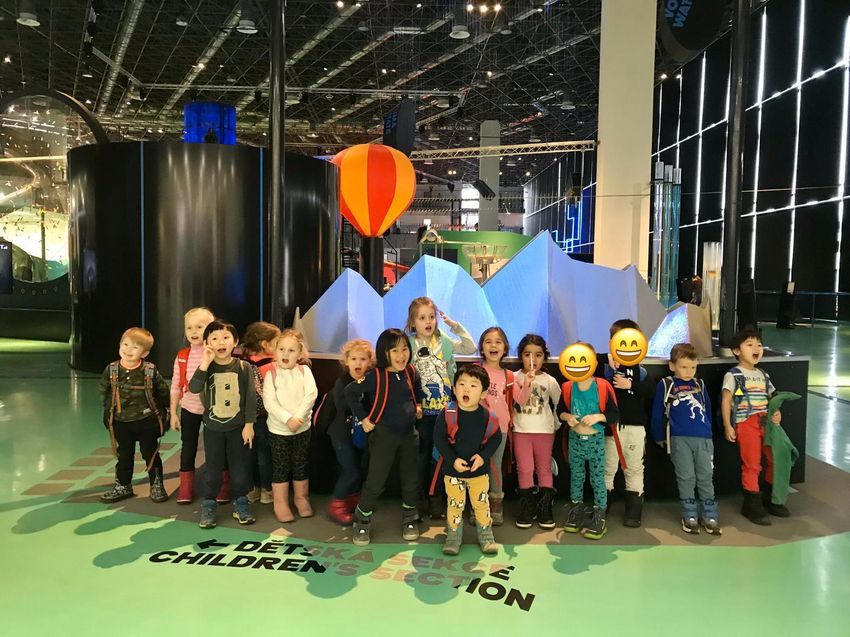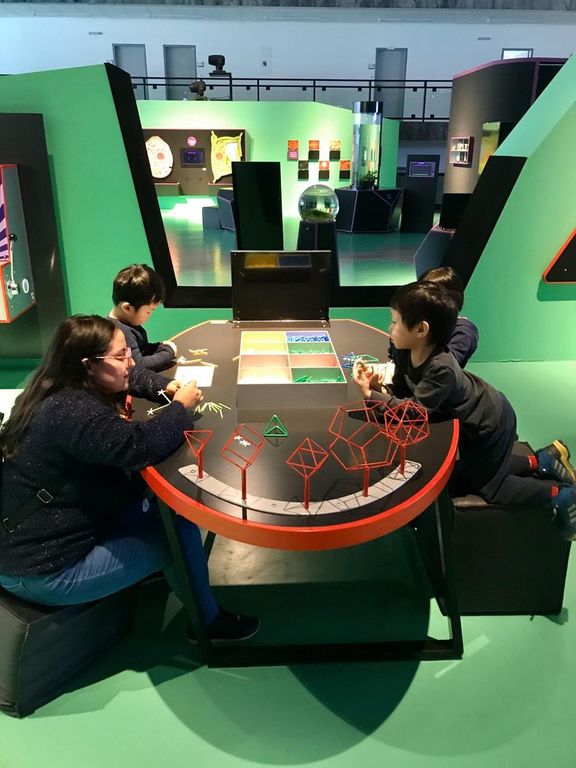 Year 2 and Year 4 recently visited Poklad Inku at the Brno Exhibition Centre to inquire about the ancient artefacts from the Inca civilization. Students were amazed to see and learn about intricate pieces of jewellery, skillfully made tools, brightly coloured clothing and important information about the Inca's ingenious solution to growing food on a mountain. The field trip served as a great provocation for the latest unit of inquiry 'Ancient Civilizations'.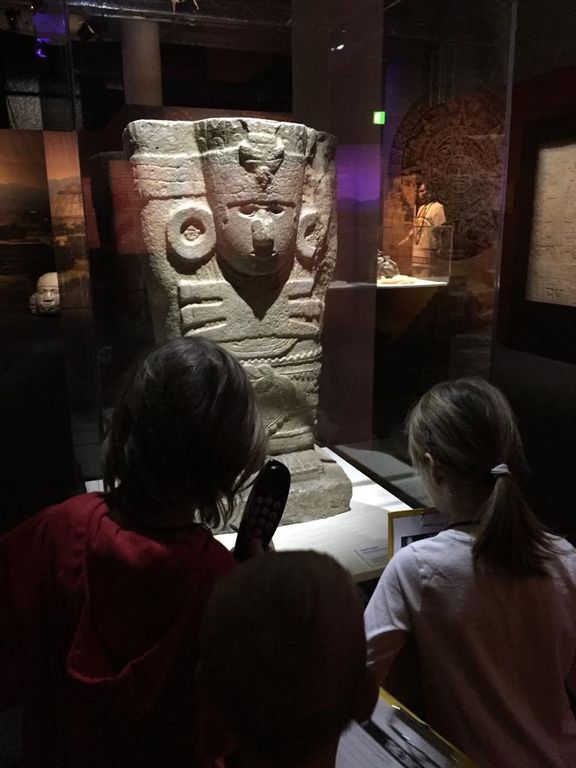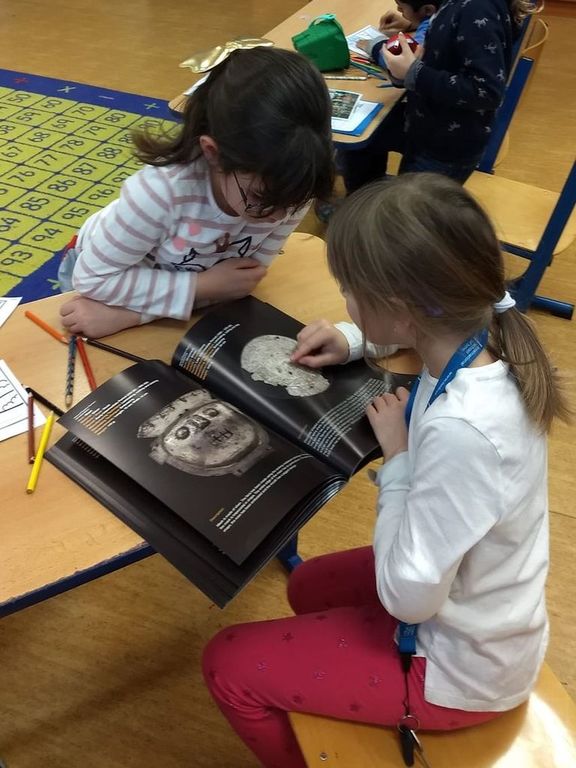 How the World Works - Identifying Forms of Energy within Our Own Toys
Year 5 students used toys to explore how energy makes transformations in everyday objects. Students observed and studied potential, kinetic, chemical, electrical, sound, radiant, and mechanical forms of energy. What forms of energy can you find at home with your child?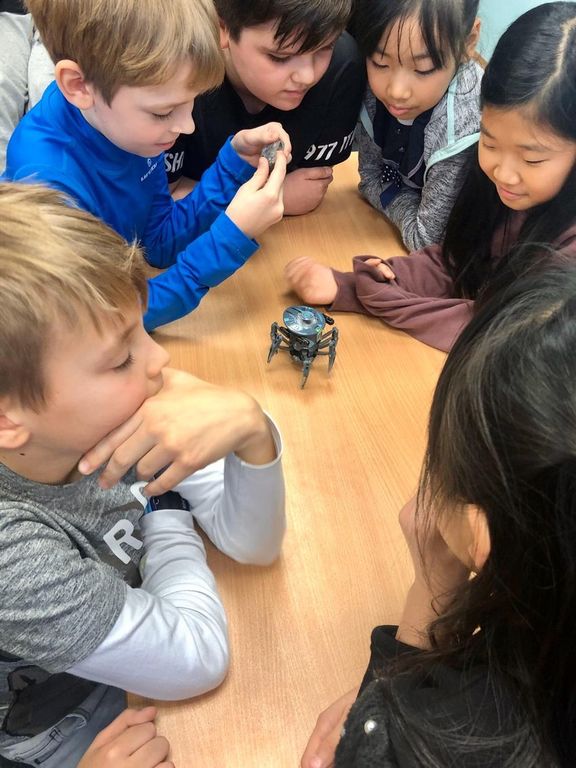 During Unit 2, How We Express Ourselves students focused on the Math concept of telling time. Students created their own analog clocks and were able to use them as a resource to learn how to read an analog clock. This knowledge can help children with their motor and cognitive skills, as well as their mathematical skills. Students developed the ability to identify time to the minute and express time in multiple ways. As a review of the topic, students applied what they learned to search for analog clocks and record the time.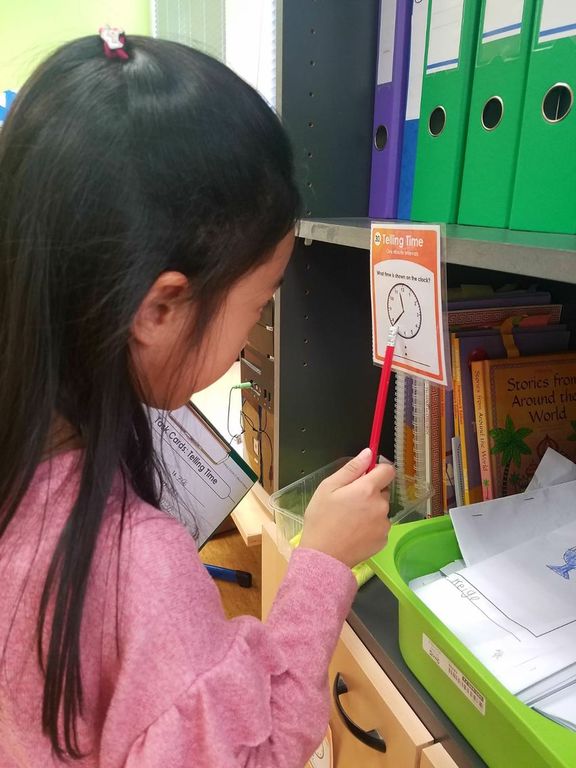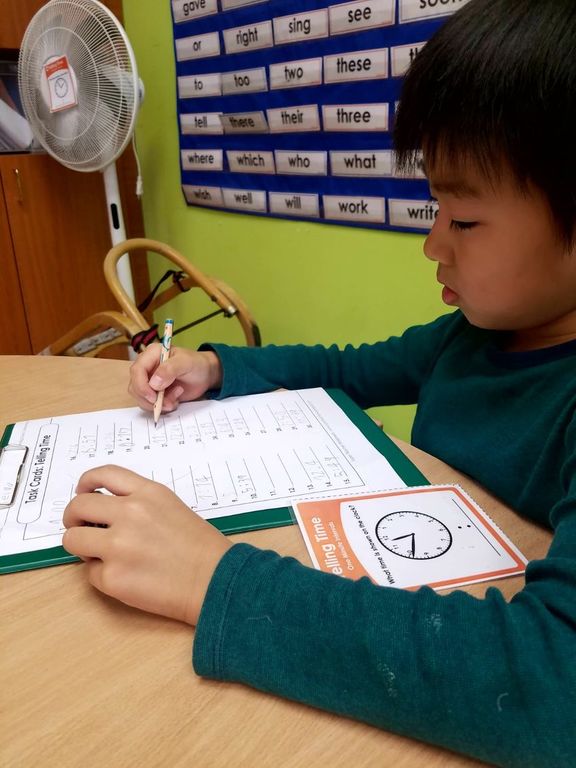 STAFF & TEACHER SPOTLIGHT
Jan Chlápek
Physical Education
Ahoj! My name is Jan and I graduated from Masaryk University in Brno, as a Physical Education Teacher and Condition Trainer. As you could guess, I am very passionate about all kinds of sports and outdoor activities. My goal is to build a positive sports environment at our school and use sports activities as a tool to build healthy relationships between students, teachers and parents. I want to help our students adopt positive attitudes towards physical activity while having lots of fun. Besides Czech and English, I also speak Russian and a little German.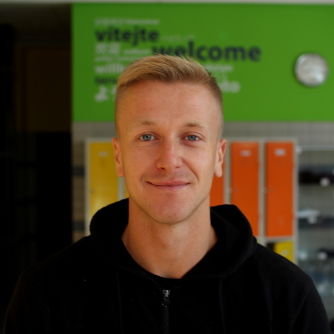 February Dates and Events
February 5 - PTA Meeting @ 8:30am in the Primary Library
February 6 - Ice Skating
February 6 - Secondary Parent-Teacher-Student Night
February 7 - Year 3 Assembly @ 2pm
February 9 - Soup Kitchen
February 11 - 100th Day of School
February 14 - Primary and Early Years End of Term Report Cards sent home
February 17-21 - Spring Holidays
March 13 - Secondary & High School Science Fair
March 13 - ISB Ball
March 16-18: Secondary Trip to Vienna
March 25 - Primary Parent Coffee Hour @ 8:30am