"LEARN, GROW, AND BE UNIQUE WITH ISB"
Making A Cake
The Early Years students rolled up their sleeves and learned how to make a cake. Each student had the opportunity to add an ingredient and mix them all together. The students wanted to surprise a staff member by making a cake for their birthday. Even during these difficult times, the students were able to bring a smile to everyone's faces and devour the delicious chocolate cake.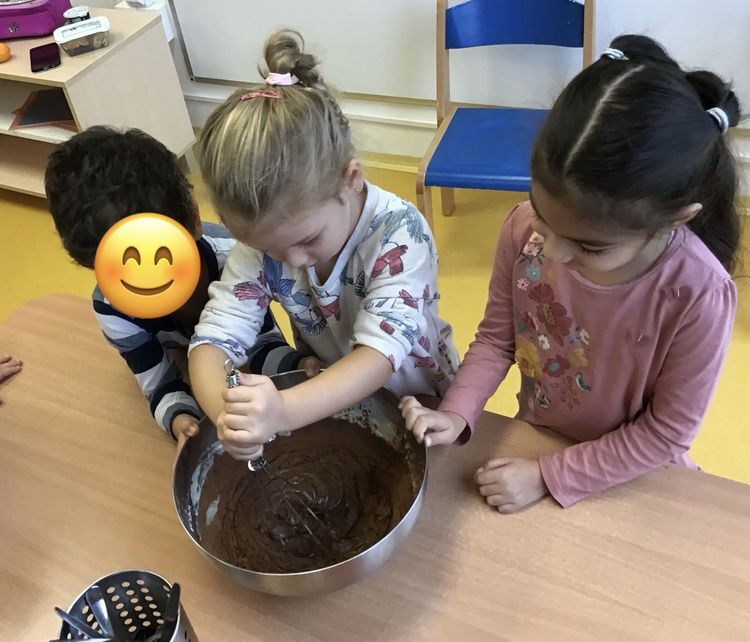 The Perfect Letter "P"
Early Years 1 students were reading a book called "Blue Penguin" by Petr Horáček and learning all about the letter 'P'. For their morning snack, they popped some popcorn and used it to form the letter 'P'. While they were busy their little paper penguin sat close to take a sneak peek at their perfectly created 'P'.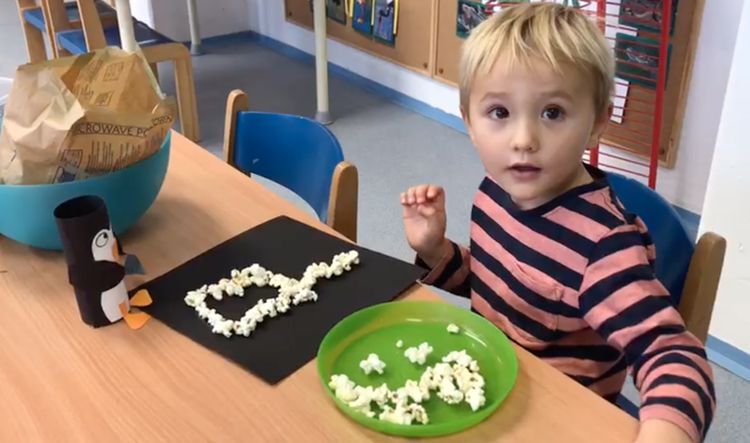 Art Lessons From Home
Ms. Sophie, our talented art teacher, has been asking the students at home to think 'outside the box' and be creative with what they have at home. Some students created colour wheels with different objects from around their home, while some students created a festive table setting. Students in Year 6 used a pile of their clean laundry to recreate famous paintings. If you look closely, you will be able to see Vincent van Gough and Mona Lisa smiling back at you.
Primary Students Excited To Be Back
On November 18th, the beautiful sounds of laughter and little feet filled the hallways of the school. We welcomed back some of our youngest Primary students to continue their learning back within their classroom. "I love seeing my friends in real life, instead of on my laptop!" "I really missed running around outside during break time." Human interaction is one of the most important factors in helping everyone cope with stress and help those understand that they are valued by the people that are around them.
Passion Projects
During our recent holidays, students once again took a break from the screen to do a Passion Project. And again, we were amazed at the interests our students chose to pursue: guitar building, cooking, skateboarding, music and all kinds of other activities, sports and crafts. One student made a voodoo doll inspired by something she saw at a museum in England. Cool!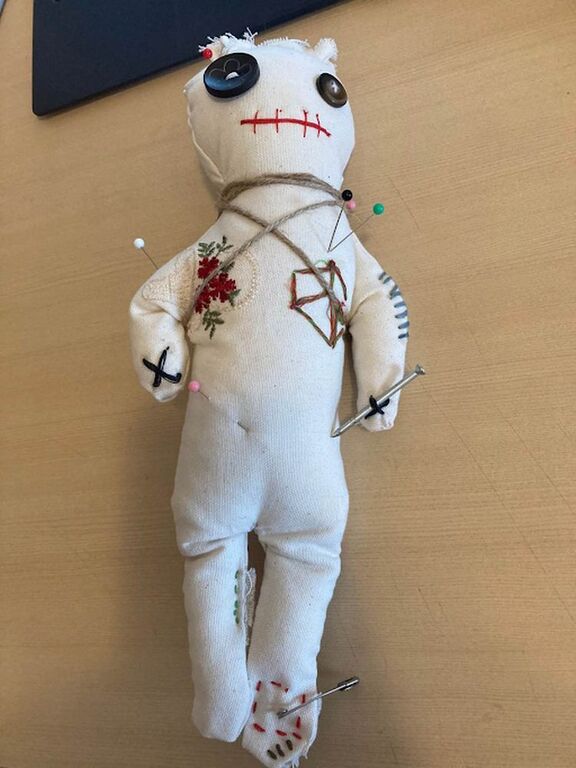 Teaching The Next Generation Of Teachers
Every year, our excellent Czech teacher, Mr. Starý, gets invited to the teacher training faculty at Masaryk university to give a presentation on teaching Czech at an international school. This year, he presented online and focused not only on the unique opportunities that come with International education but also on best practices for teaching online.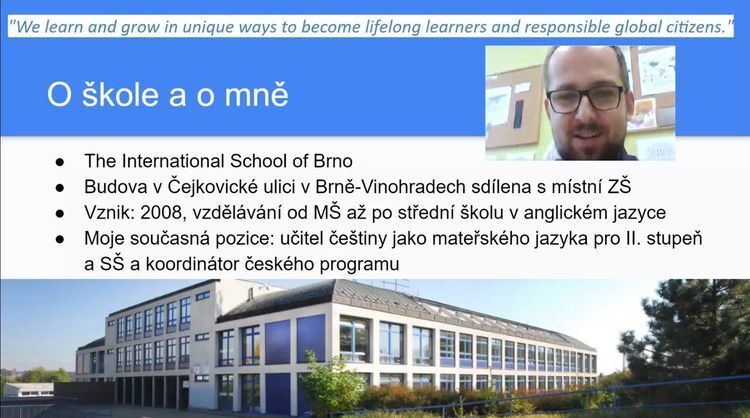 Theory of Knowledge Presentations
All Years 12 and 13 students must take a special course - Theory of Knowledge - to earn their IB Diploma. It develops their critical thinking skills and awareness about important differences in the ways humans work various types of information. What we know from Art is very different - but equally important - to what we know from Science.
The students have just finished their presentations, which gives them the chance to explore questions about knowledge.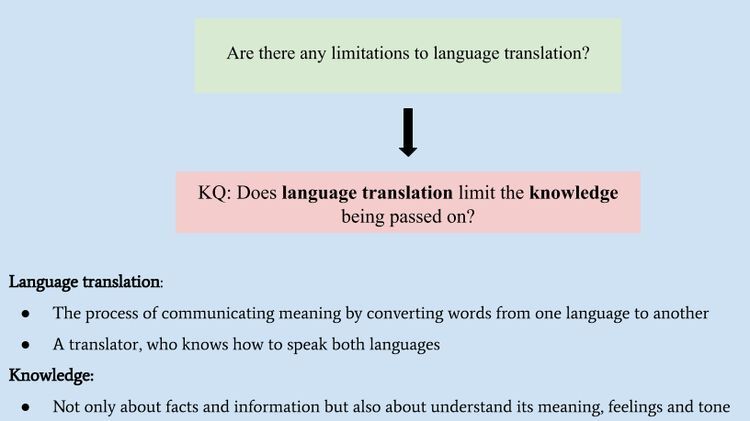 Improving our English Together Online
At ISB, we hold to the principle that student learning is best when they have a chance to teach each other. Even throughout the closure, our high school students have continued to teach and learn together by using all the online tools and practices that keep school fun and collaborative.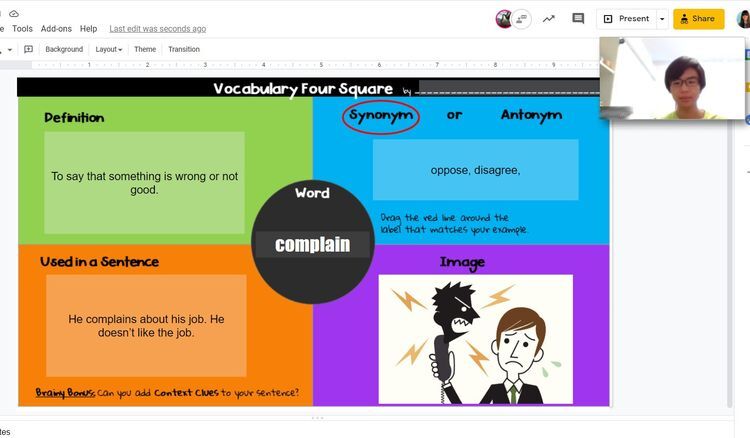 December Dates and Events
Dec 6 - Saint Nicholas Day (Mikuláš)
Dec 9 - Y4 & Y5 Field Trip: Rozmarýnek Programme
Dec 15 - ISB Winter Concert (will be recorded for families)
Dec 21 - Jan 1 - Winter Holidays
Jan 4 - First Day Back At School