"LEARN, GROW, AND BE UNIQUE WITH ISB"
Dear ISB Families & Friends,
In 2020, our entire society and we as a school have learned a lot.
We were all challenged to create, improvise, solve problems quickly, take risks, make predictions, communicate, make compromises, and think critically. These are all skills which never can be trained and exercised enough.
Regardless of the fact that we appreciate all we have learned, we also regret all the negative effects on the lives of many people. And so we wish to get back to the classrooms again. We truly believe that students benefit most from education when they can interact in person, have chats with teachers, meet people in the hallways and on the playground. We hope 2021 will be remembered as the year when education permanently returned to our classrooms (although some precautions will have to stay in place and life will probably never be the same as before).
Thank you all for your support in 2020 and I wish you all the best in 2021.
Jan Švihálek
Head of School
PYP Authorization
It is with great pleasure that we announce that the International School of Brno is one of two authorized PYP schools within all of the Czech Republic. We have received a digital copy of our certificate of authorization and are excited to be deemed an IB PYP World School. On behalf of the students and the staff, we would like to thank the whole ISB community for your support and patience throughout the process of verification and authorization.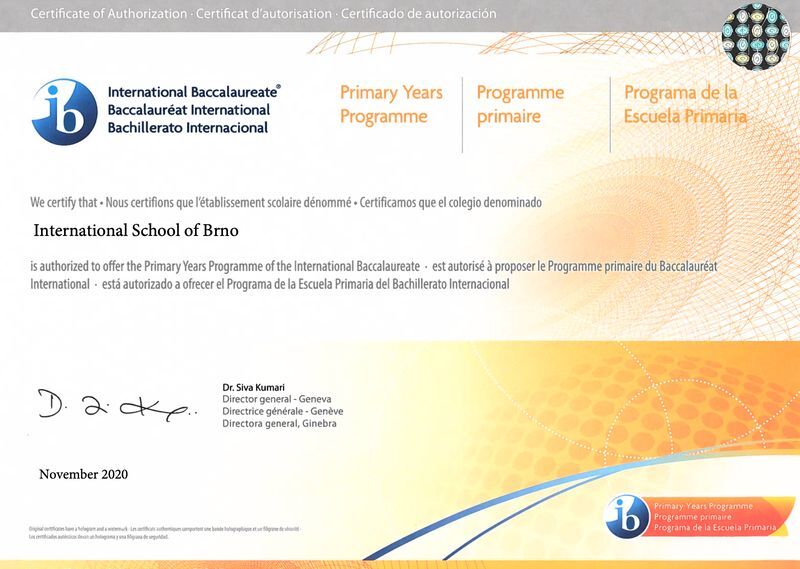 Making an Impact
We as a school have connected with the organization UNICEF (United Nations Children's Fund) to help provide therapeutic food for malnourished children, as well as, family meals, medical supplies, or planting trees. Our ISB Primary students participated by watching and exercising to videos that UNICEF has created related to physical activity. The more students that watch the videos and exercise, the more help will be provided by UNICEF to those who need it.
Our school has made a global impact by unlocking 11 Ready-to-Use-Therapeutic-Food (RUTF) packets, by watching and participating in 110 exercise videos.
Our school has also made a local impact by receiving 'coins' for each video that they watched. We were able to exchange the coins for providing local help by planting 4 trees and 30 meals for families.
Our school community has been making a difference in the world, are you?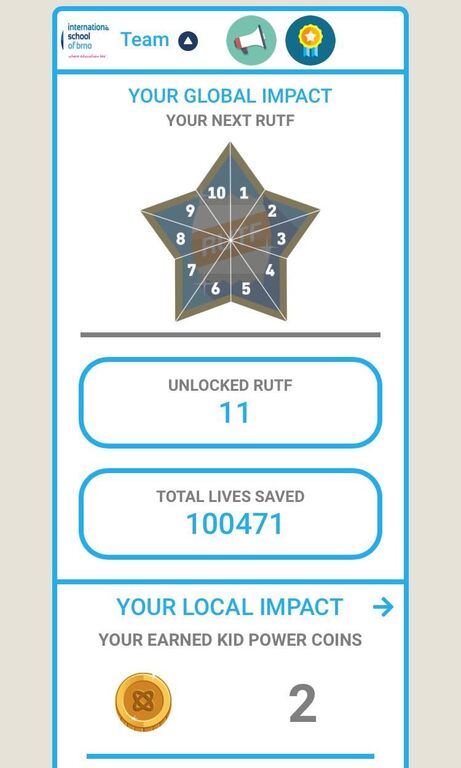 Summative Share
At the end of every unit of inquiry, students have a Summative Task to complete which encompasses all their learning throughout the unit. Some units have specific Summative Shares where students invite their parents to visit the classroom and share in the final outcome of their learning. Near the end of unit two, both Year 5 and Year 2 students had Summative Shares during which their parents thoroughly enjoyed seeing inside their classrooms. Parents were able to observe all of their child's hard work and learn about the information their child had acquired throughout the unit.
Spirit Week
As the 2020 school year came to an end, we as an international school like to recognize and celebrate all international holidays. During our Winter Spirit Week, ISB students and staff showed off their funky Christmas sweaters, represented Hanukkah by wearing blue and/or white, and represented Kwanza by wearing red and green. It is important to embrace different cultures and holiday traditions to build a strong bond between our families and our community.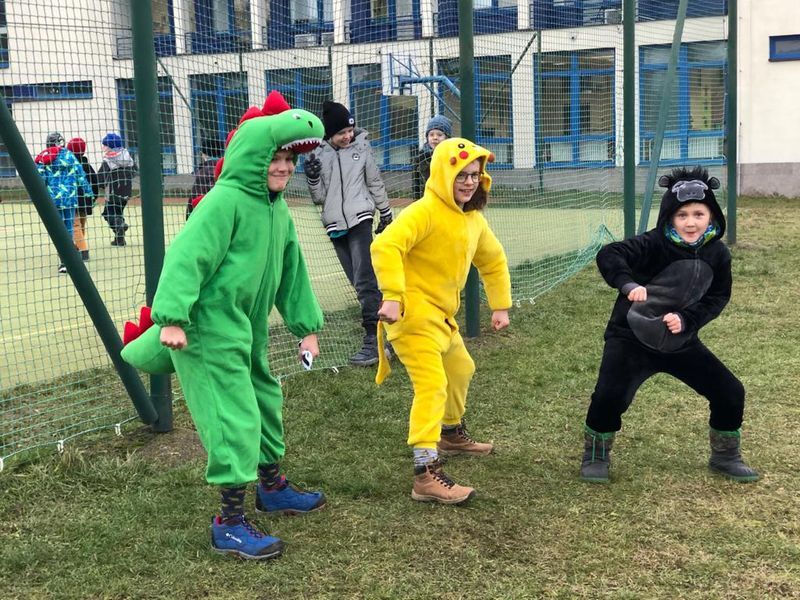 Time
While we were in the classroom, our non-Czech students learned how to talk about time in Czech. They are now better prepared for communication in Czech when scheduling meetings and making plans. A useful skill whether online or onsite.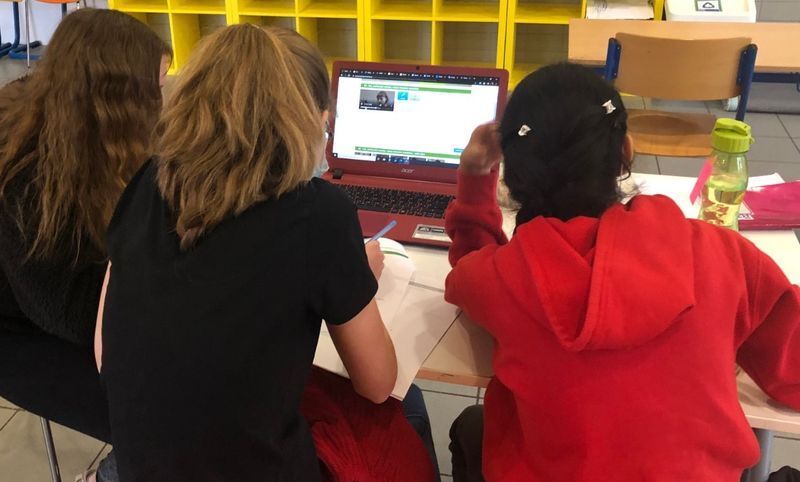 Learning is always better at School
There is no doubt that school provides the best place for learning. While investigating units of measurement, the Years 8 and 9 students were then also able to explore how they are used in real life by going to the lab to use all the different devices to collect data in Science class.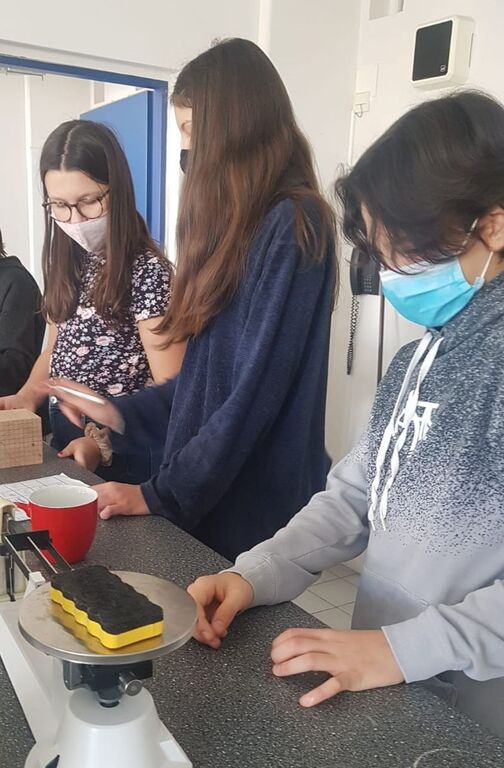 Christmas Giving
We are very proud of our Year 12 students who have levelled up their charity work. They worked hard over the holidays to make sure that needy people were both clothed and fed. They didn't even stop for Christmas, preparing a Christmas Dinner which they served on the 24th.
Their drive and determination brought in local businesses and members of the wider community. So much, that they made the news! Congratulations and thank you!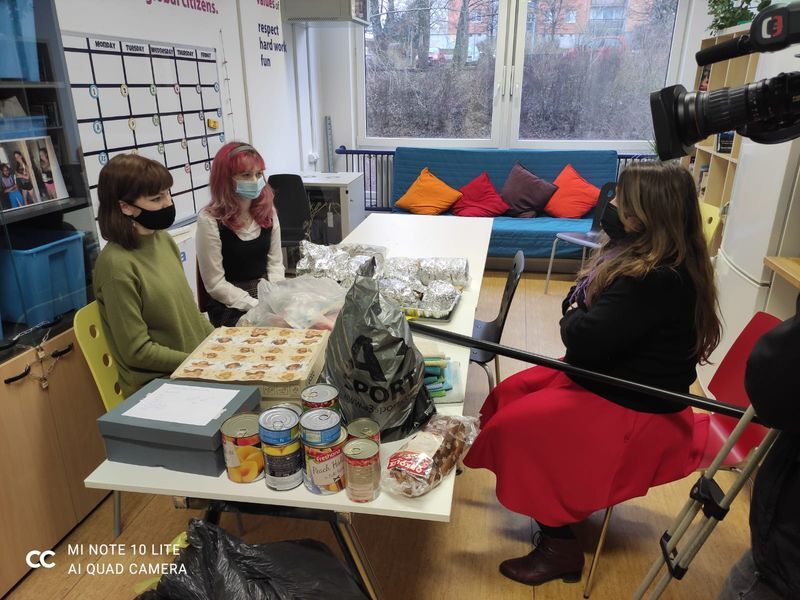 Virtual Guest Speaker
We were very lucky to welcome Ladislav Zibura to one of our zoom rooms. Mr. Zibura is a well-known travel writer. When he's not travelling the world, he's giving talks around the Czech Republic, sharing the insights he gains from his adventures. The students really enjoyed the talk and the chance to ask him questions.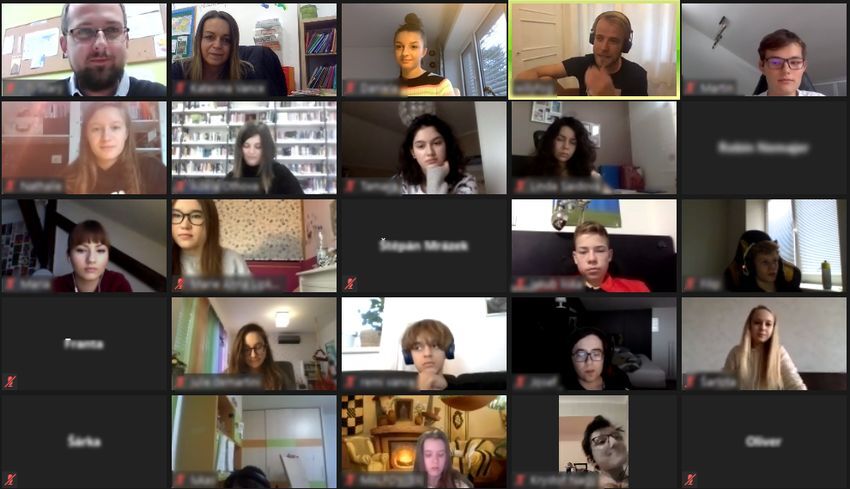 January Dates and Events
Jan 1 - New Years Day/ Restoration Day of the Independent Czech State
Jan 4 - Return to School
Jan 5-8 - CAT 4 Testing for Y3 and New Students
Jan 11 - January Monthly Newsletter
Jan 14 - Primary and Early Years Coffee Hour @ 10am
Jan 18 - Martin Luther King Day
Jan 29 - ISB Holiday - No School