"LEARN, GROW, AND BE UNIQUE WITH ISB"
Veterinary Clinic Role‑Play
While exploring 'how people express their feelings, ideas and understandings through play,' our Early Years students set up a veterinary clinic to care for their special soft furry friends. Role-playing is an important part of child development, as it builds communication, creativity, physical development, confidence and problem solving. Along with being a fun activity, it allows students to get into character and act out real life roles or fictional performances.
Number Recognition
In our Early Years 1 numeracy lessons, students have been practicing their number recognitioning skills. To integrate play with a specific math concept, Ms. Marketa labeled toy cars so that students could match the numbers and 'park' the cars in the appropriate labeled garage. As an educator, it is important to incorporate students' interest into the learning in order to capture their attention and keep them engaged.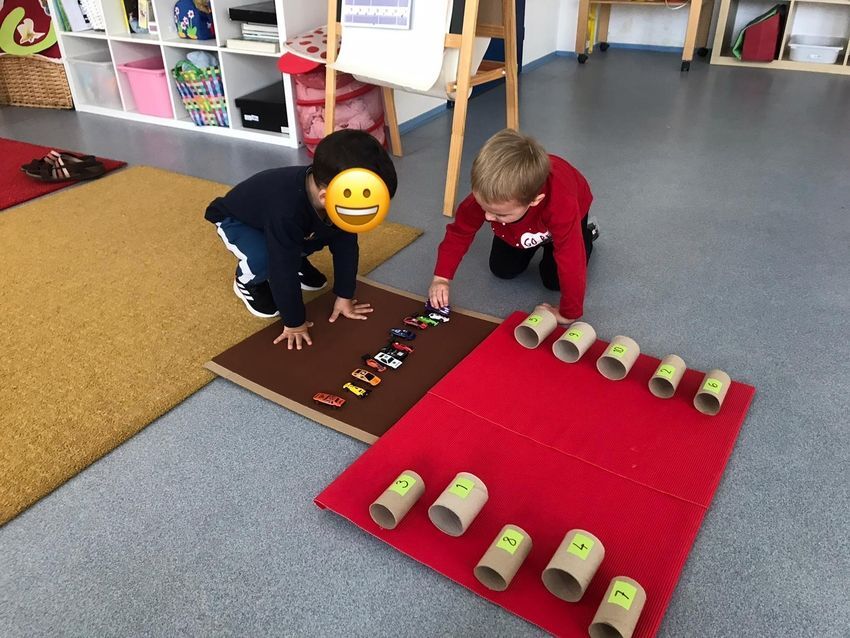 Newton's Second Law
Using a co-constructed catapult, the Year 3 students applied their knowledge of Newton's Second Law of Motion by launching objects with a variety of masses across the room. Safely, students enjoyed inquiring into different techniques and objects to observe how far they could fly and land.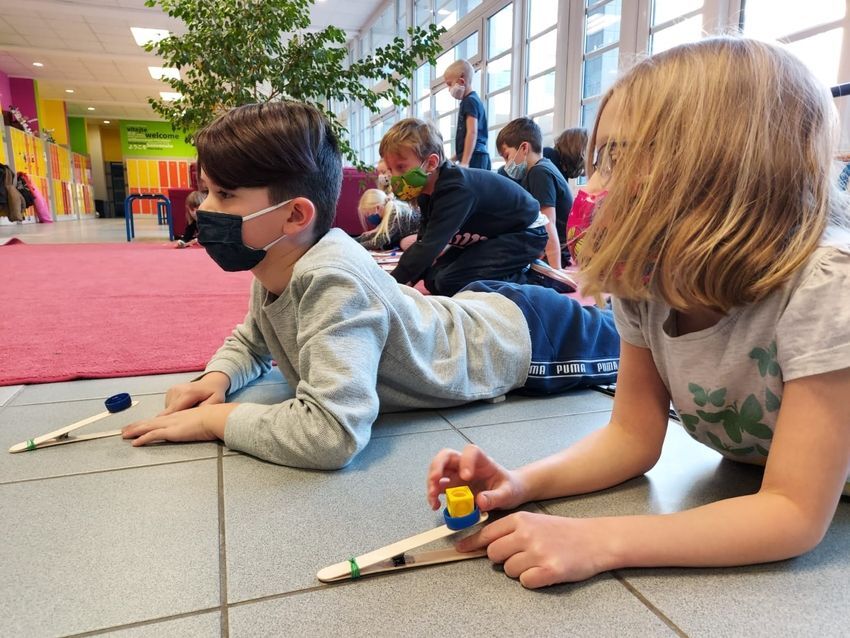 Primary Prepositions
Our English as a Second Language students created visual representations of different prepositions within their classroom. When you can add some physical movement into the lessons, students tend to better understand and remember the concept.

Home & School Collaboration
What do you do when you need to collect data from home?
Year 8 students needed data to complete their Math project about Frequency Tables and Data Collection. With the teachers' support, they met with Year 1 students, who are at school, in an online meeting to ask them about their favourite colours, sports and fruit.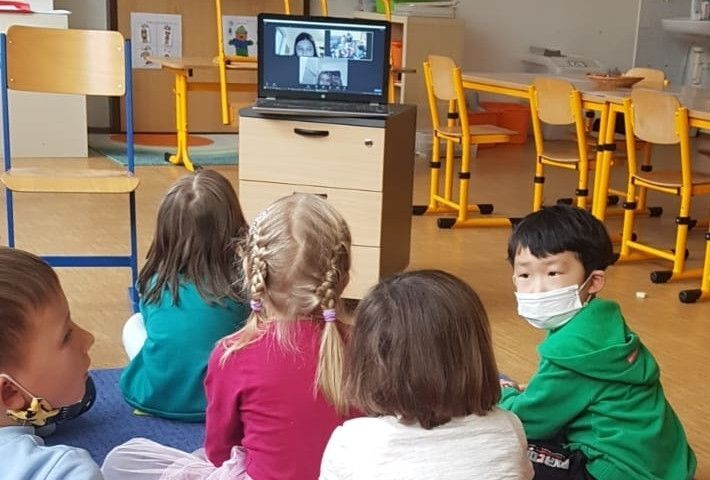 Online Music Lesson
Can you read music?
There are some activities that actually lend themselves very well to online learning. Year 7 students are learning how music works by doing some online exercises with Mr. Omar. A fun, multi-sensory and interactive learning experience.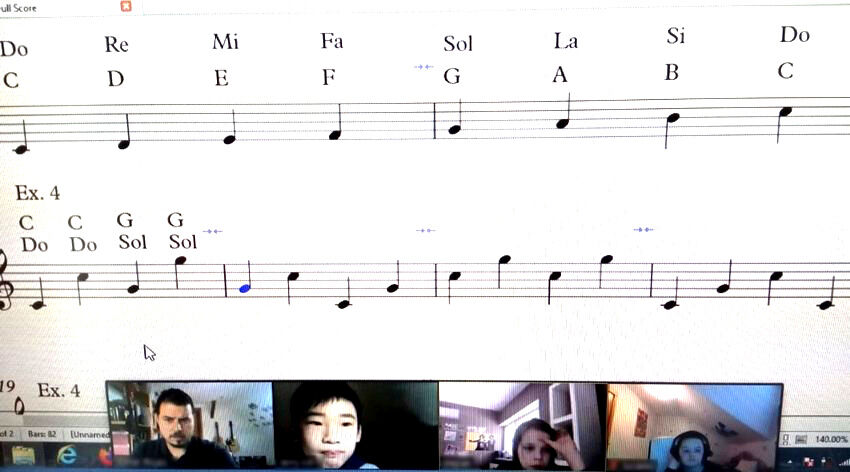 Getting Away From The Screen
Can you guess the song that one of our students drew?
In English, Year 9 and 10 students are working on descriptive language. Effective descriptive language helps readers visualize what is being described. Here, students sketched while listening to a famous song full of vivid imagery. It's important to have tasks which get them away from the screen during remote learning as well.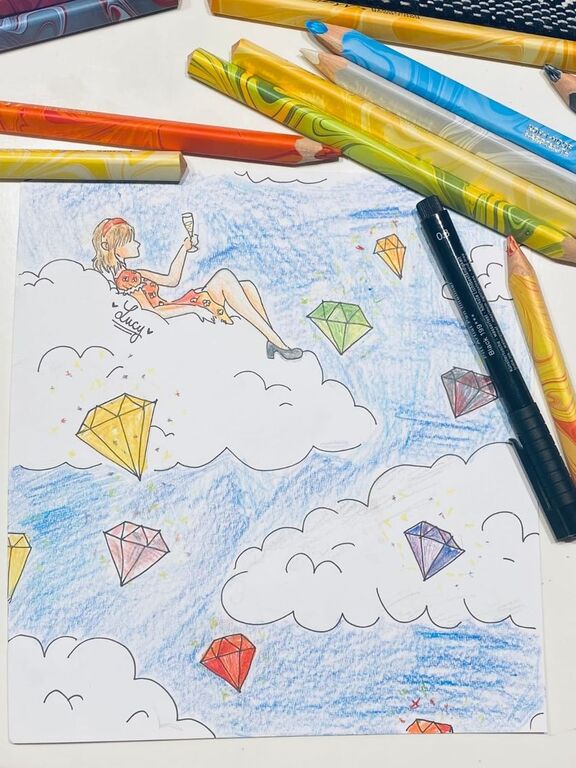 A Different Way To Have A Class Discussion
Online learning is a great opportunity to try out different ways of brainstorming and discussing ideas. What are some important EXPERIENCES for humans? IB English B students generated and responded to ideas using Padlet.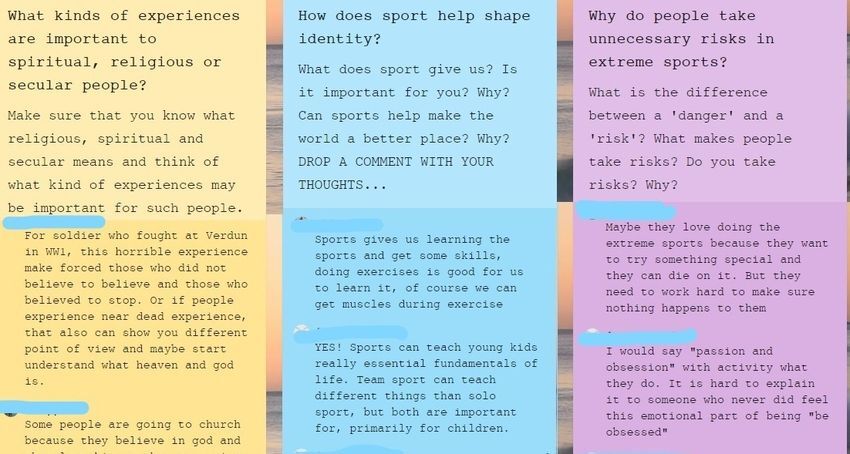 February Dates and Events
Feb 2-5 - Primary Czech Testing
Feb 12 - Term One Primary and Early Years Reports Sent Home
Feb 15-18 - Primary and Early Years Three-way Conferences
Feb 22-26 - ISB Holiday - No School