"LEARN, GROW, AND BE UNIQUE WITH ISB"
Preparation for Online Learning
As the government directive was made to close schools for all ages, our Early Years Teachers prepared their teaching spaces, their lessons and online access for all of their students. Although it can be quite challenging to keep a young child focused on a specific lesson objective, our teachers made sure that all students have fun and enjoy the time that they spend online together.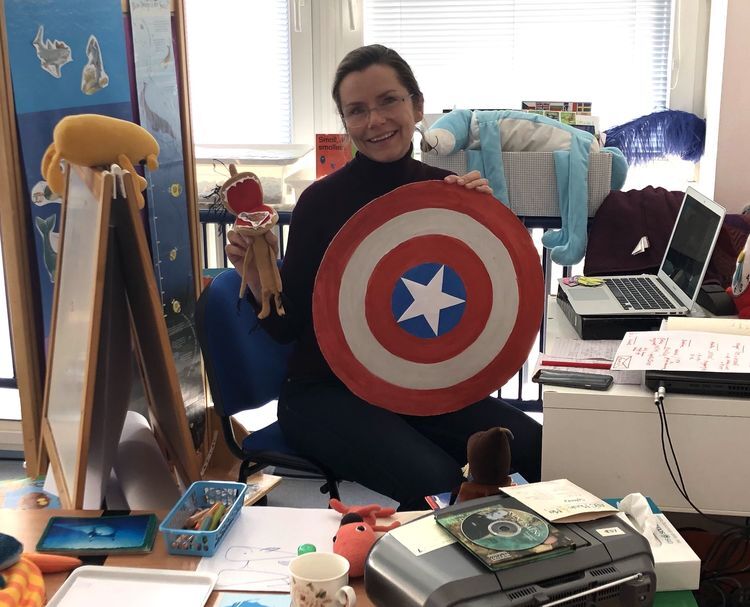 Blind Painting
Early Years 2 students have been learning about the five senses and how they help people explore the wonders of the world. For this activity students were challenged to paint a picture of their choice...while blindfolded. Students were courageous and learned to trust their other senses while painting. They welcomed the challenge and had fun being creative.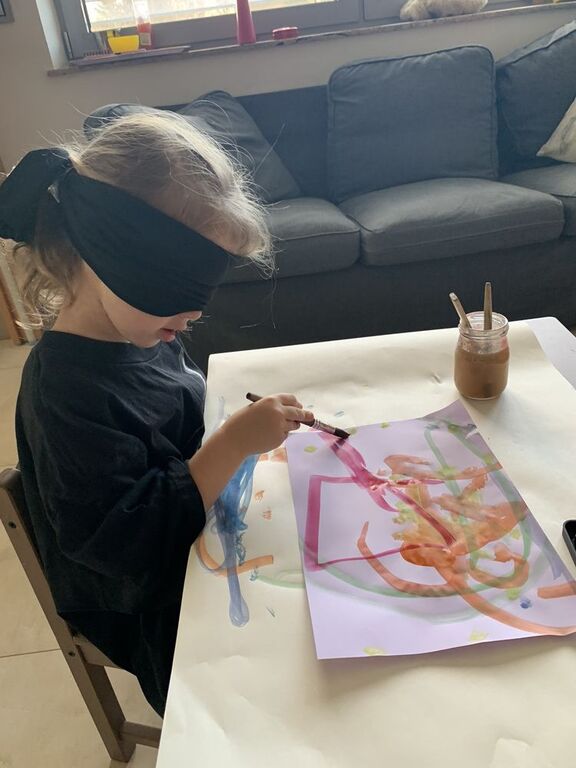 SuperTmatik Mental Math Competition
Over the last two months, eighteen students from Years 2-6 have been competing in the SuperTmatik Mental Math competition. They have been displaying skills by answering the allotted questions under 60 seconds, competing against different robots and even competing against their classmates. The next stage of the competition is the International Grand Finale, where all eighteen students will compete against other students in their age category from around the world. We are very proud of our little mathematicians and the quality of mental math skills that they are displaying. We wish them all the best in the Grand Finale where they will represent ISB on an international platform.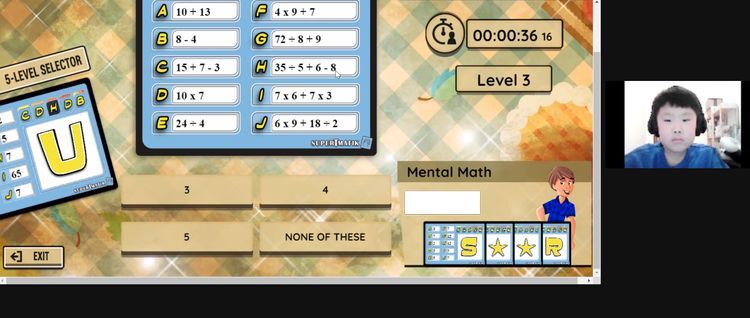 PYP Exhibition
At the end of the Primary Years Programme (PYP), students collaborate by creating their own unit of inquiry and display their learning through the PYP Exhibition. Year 6 students explored the UN Sustainability Goals to spark conversation and direction. They used what they have learned from the different goals and their personal passions to determine their exhibition topics. Students then co-created their own central ideas and lines of inquiry to dive deeper into their exhibition. Below is a sneak peek of the team logos and what topics the different exhibition groups will be researching. The PYP Exhibition will take place during the week of May 3rd-6th.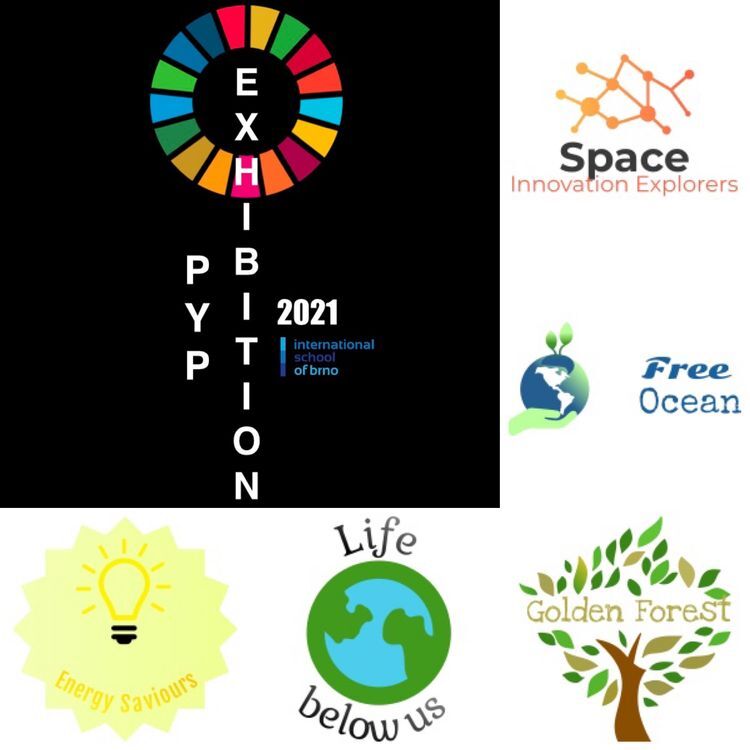 Fun Friday Afternoon
With the continuation of online learning, it is really important to make sure that classes continue to be communities. This means that along with hard work, there needs to be a good amount of fun. On the Friday before our recent Easter holiday, we took the afternoon to have some fun "hanging out" together online. It was nice to hear so much laughing and chatter amongst the students.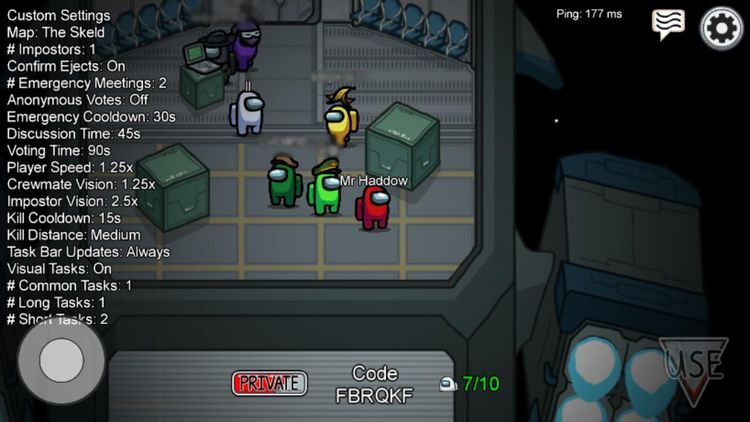 Science Fair
There were quite a few very impressive projects for the Science Fair this year. We had students build a Gravity Light, learn how to start Bio-Farming at home, investigate the effectiveness of hand sanitizers and more.
Our winner from Secondary (shown below) did an excellent project on extracting pigment in an ecologically friendly manner. She will be submitting her project to the Vienna Online Science Fair.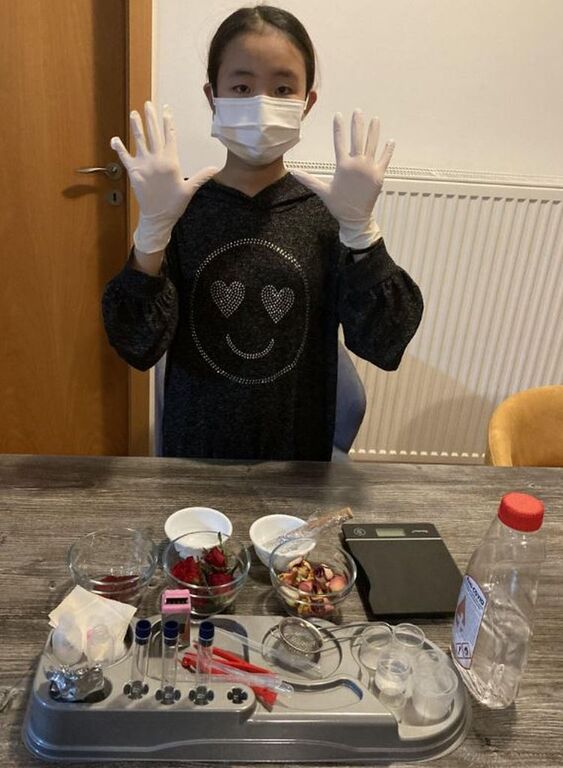 Memes
Memes have become a very powerful communication tool, mixing ideas, language and images to portray a complex message.
English B students kicked off a new unit related to education and reflections on their own learning experiences. They made their own memes. This is a very interesting way to see their point of view!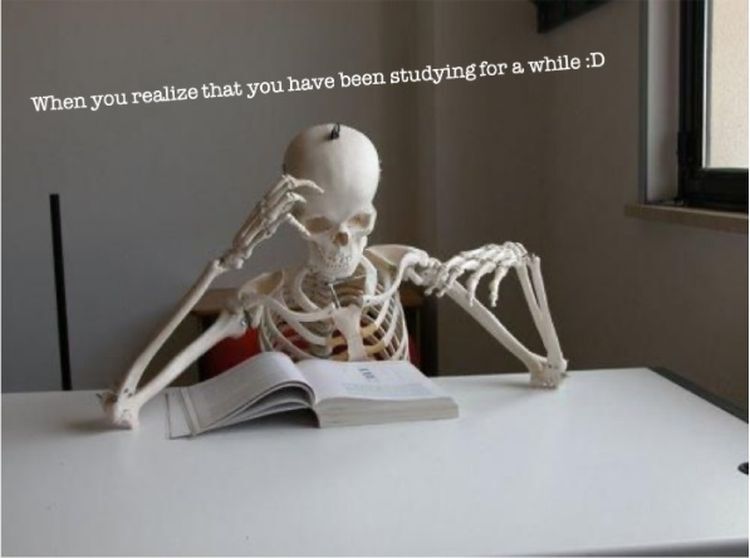 Saying Goodbye
One of the hallmarks of international education is the coming and going of students. This month, we bid a fond and sad farewell to one of our students who moved back to Japan. This student worked incredibly hard during his time at ISB, learning English while learning in English at the same time. He said goodbye to us through this comic.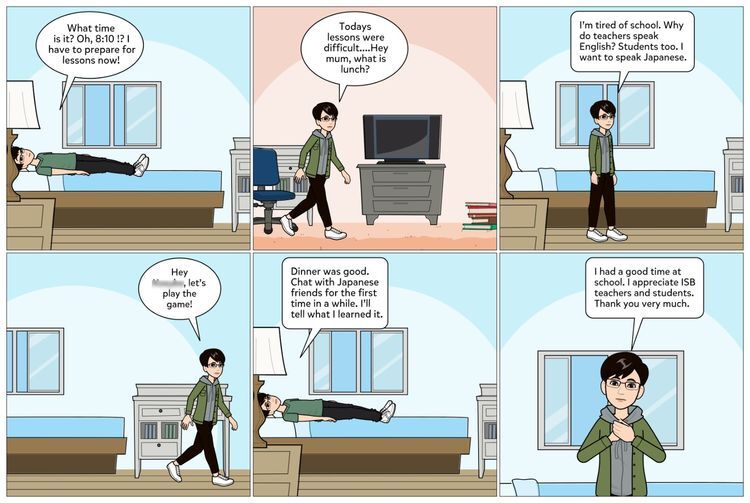 April Dates and Events
Apr 1 - April Fools Day
Apr 4 - Easter
Apr 8 - What's Coming Up in Secondary? (For Year 6 students)
Apr 12 - Ramadan
Apr 13 - Songkran Festival
Apr 16 - Mid Term Two Report Cards go home to families (Secondary and High School)
Apr 19-22 - Parent Teacher Conferences (Secondary and High School)
Apr 22 - Earth Day
Apr 23 - World Book Day
Apr 23 - Mid Term Two Report Cards go home to families (Primary and Early Years)
Apr 26 - Q&A Session - Secondary Years 7-9 @ 17:00
Apr 30 - Burning of the Witches